May Diamond Sale-a-Bration at The Wedding Ring Shop
May 12th, 2023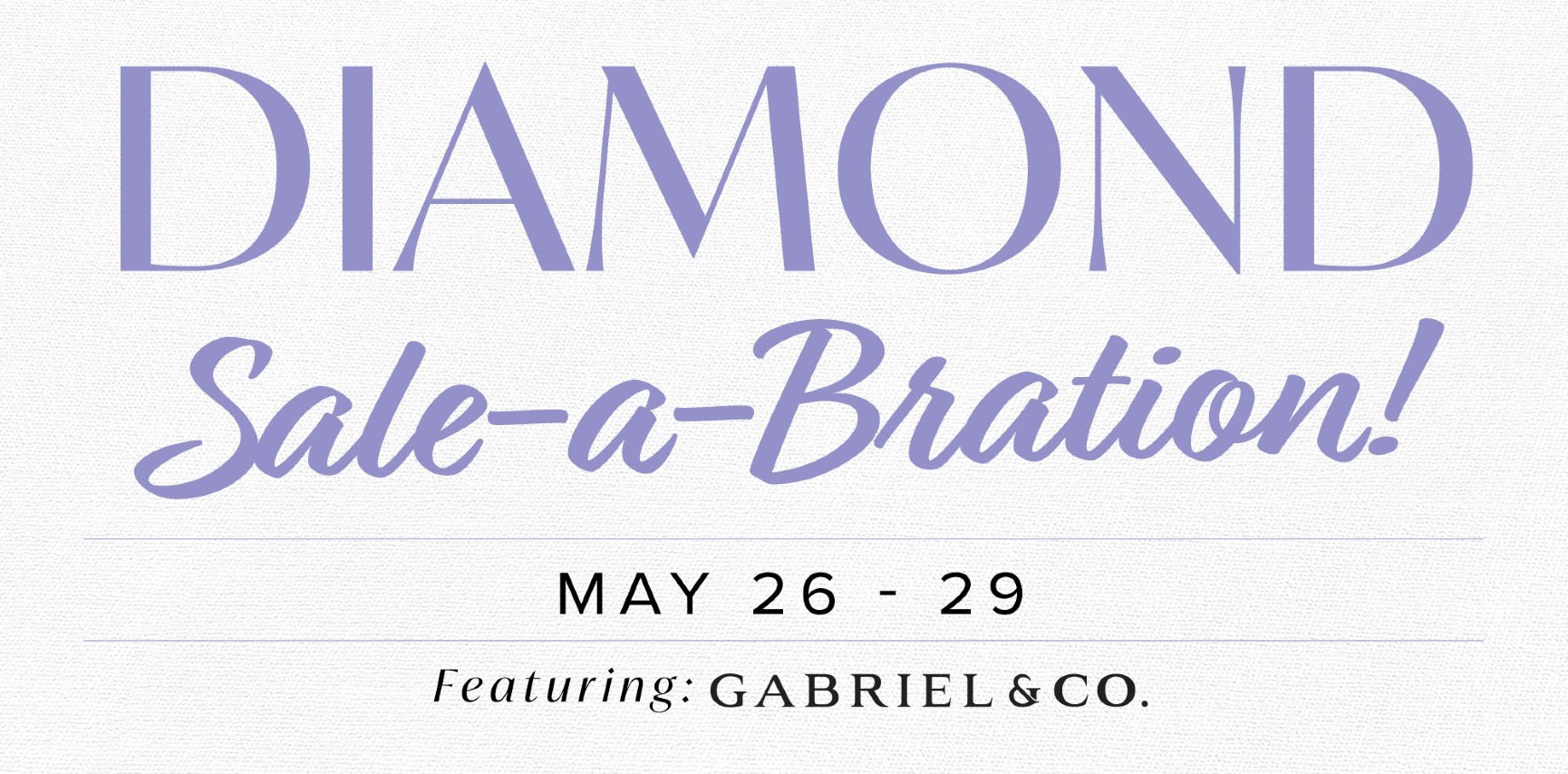 The Wedding Ring Shop, home of Hawaii's Most Beautiful Diamonds, has an incredible sale-a-bration going on May 26th through the 29th on the best fancy cut diamonds and featuring the incredible designs by Gabriel & Co. Discover a gorgeous oval, princess, pear, or radiant cut diamond that will make the ring you propose with a showstopper your significant other is sure to love.
Between May 26th to 29th find great savings on these uniquely cut diamonds in various carat weights only at The Wedding Ring Shop. Special prices such as for a ¾ CT is $2,995, 1CT at $4,995, a 1 ½ CT diamond is $9,995, and a beautiful 2CT fancy cut diamond will be $14,995 for this event. Explore the gorgeous engagement ring settings that Gabriel & Co. create that will fully display the wonderful diamond you choose.
Gabriel & Co. is led by brothers Jack and Dominick Gabriel, who infuse their passion for jewelry and artistry into every piece they make for their collections. Their fashion-forward designs will pair beautifully with a princess, pear, radiant, or oval cut diamond and last a lifetime of love and style. Make the moment even more sweet by saving on the ring of their dreams.
It is the honor of The Wedding Ring Shop to be a part of the momentous decision to buy a diamond with the plans of giving it to someone you love. Allow their family to be part of your proposal plans with a phenomenal selection and delightful customer service. Visit The Wedding Ring Shop's Honolulu jewelry store to experience their luxurious showroom and on the 26th through the 29th for this wonderful opportunity on savings.
About The Wedding Ring Shop
The dedication and passion for exquisite jewelry along with phenomenal customer service is part of what makes The Wedding Ring Shop stand out. Begun by a 4th generation Kama??ina family in 1987, their Ohana has brought gorgeous bridal and fashion to the gorgeous areas of Ala Mona, Waikiki, and surrounding Honolulu, for many years. They are excited to present many wonderful jewelry designers along with Hawaii's best diamonds to create the magnificent jewelry of someone's dreams. Visit their Honolulu showroom or request an appointment for a personalized meeting with one of their highly qualified staff. Give them a call at (808) 945-7766 to experience The Wedding Ring Shop difference.