Day to Night Diamond Jewelry
September 15th, 2023
Elevate your daily elegance and nighttime allure with diamond jewelry designed to transition seamlessly from day to night. These types of accessories showcase versatility, allowing you to move from a casual daytime outing to an elegant evening event with grace and style. By capturing the essence of sophistication, diamond jewelry flawlessly accentuates any ensemble, making you the focus of all eyes. Our diamonds, renowned as "Hawaii's Most Beautiful Diamonds," gleam with unmatched brilliance. Experience our incredible selection of designer diamond jewelry available at The Wedding Ring Shop, and let your style shine at any hour.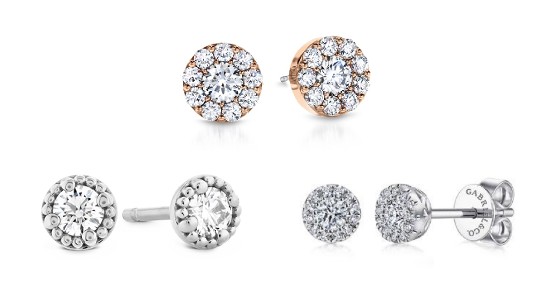 Essential Stud Earrings
With diamond stud earrings, tasteful elegance and understated chic are embodied to the fullest extent. Their minimalist design ensures a seamless transition from the casual ambiance of daytime to the glamor of nighttime events. Whether catching the sun's delicate rays during the day or reflecting the subtle glimmer of evening lights, they never fail to impress. Their inherent neutrality paired with an unmatched brilliance allows them to complement a wide range of outfits and occasions. It's this harmonious blend of simplicity and grandeur that solidifies diamond studs as an indispensable accessory for those desiring an adornment versatile enough to transition from dawn to dusk.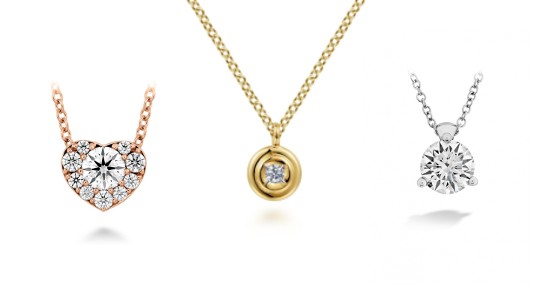 Dramatic Pendant Necklaces
Building upon the versatility of jewelry, another coveted accessory for effortless transition is the diamond pendant necklace. Positioned delicately at the center of your frame, they provide a glittering focal point that draws attention to the wearer with subtlety and poise. During the day, they add a touch of glamorous refinement to a simple blouse or dress, and by night, they elevate even the most ornate outfit with a dash of added sparkle. Their central location and luminous qualities harmonize perfectly with any ensemble, ensuring you remain radiant from morning meetings to candlelit dinners.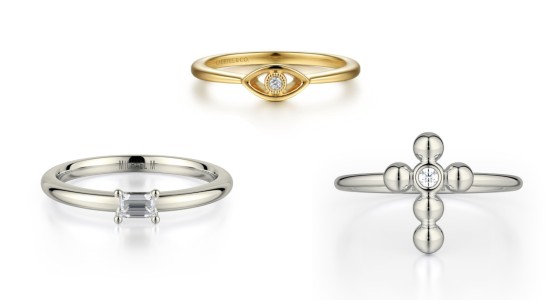 Glittering Statement Rings
Transitioning our gaze from the neckline to the hands, the captivating charm of diamond fashion rings stands out. With every gesture, every handshake, or wave, these magnificent pieces catch the light, creating a mesmerizing dance of reflections. During daytime endeavors, they add a hint of luxury to even the most casual of outfits. As night descends, their luminosity shines brighter, complementing evening attire with a shimmering elegance. The sheer versatility of these statement making rings ensures that they don't just remain confined to special occasions. Instead, they become a dynamic accessory, echoing the wearer's personality and mood from sunup to sundown.
Timeless Tennis Bracelets
Diamond tennis bracelets have long held a revered place in the world of fine jewelry. These gracefully articulated pieces, with their series of glittering diamonds, wrap around the wrist, adding an immediate touch of opulence to any outfit. For daily wear, they can subtly elevate a professional or casual ensemble, adding a touch of polish. Come evening, they effortlessly blend with formal attire, enhancing the elegance inherent in nighttime looks. Their classy appeal and delicate design make them the perfect adornment, seamlessly adapting to every moment, from a day at the office to an upscale gala.
Discover Hawaii's Most Beautiful Diamond Jewelry at The Wedding Ring Shop
Dive into a world of exquisite elegance at The Wedding Ring Shop. Situated near on the enchanting O'ahu Island and near the picturesque Waikiki beach, our Honolulu jewelry store is a treasure trove of incredible designer diamond jewelry. Beyond our curated collections, we pride ourselves on offering custom jewelry design services, allowing you to bring your unique vision to life. Each piece is a testament to our commitment to quality, craftsmanship, and style. Experience our offerings firsthand and unlock the potential of personalized luxury. Schedule an appointment today for a tailored consultation with one of our dedicated team members.