For a limited time only, receive 15% OFF all repairs. Offer Ends Oct. 31st! 
JEWELRY REPAIR SERVICES
OThe Wedding Ring Shop offers the finest craftsmanship in a complete range of jewelry repair services that include: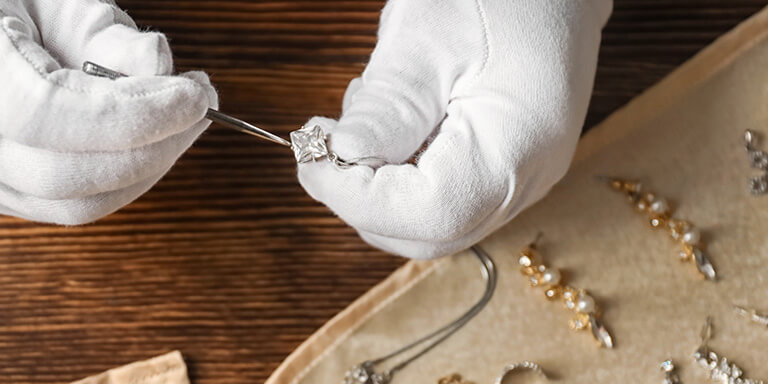 RING SIZING
MOUNTING AND REMOUNTING
STONE REPLACEMENT
RE-TIPPING PRONGS
CHAIN SOLDERING
BRACELET REPAIR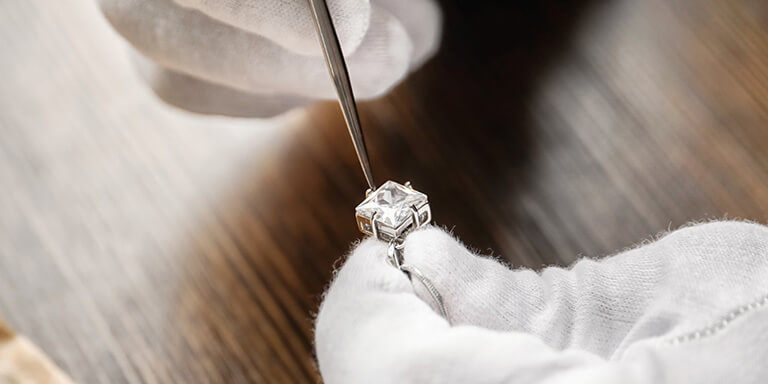 A NEW LEVEL OF CARE AND TRUST FOR YOUR JEWELRY NEEDS
The Wedding Ring Shop understands how incredibly important your jewelry is to you. At the very least, your jewelry is an expression of your style and lasting value. But more importantly, your cherished pieces are precious symbols that commemorate life's most significant moments and memories. You should only trust your fine jewelry to caring, experienced professionals in Honolulu that will listen to your needs, provide sound advice, and deliver precise craftsmanship at the highest level possible. We care for your jewelry like we care for our own.
MEET THE WEDDING RING SHOP'S MASTER JEWELER
Master jeweler Michael Van Ly heads our on-premises design and service center. Michael has over 25 years of experience in jewelry-making and is one of Hawaii's foremost experts in fine jewelry craftsmanship. Michael's natural level of skill, decades of hands-on experience, and ongoing formal jewelry training has helped him become the preeminent master that he is.
OUR DESIGN AND SERVICE CENTER
The design and service center is visible from our showroom, which allows work to be viewed by our clients. It's fascinating to witness the skills of a master jeweler in action! The "workshop" is furnished with the latest in professional state-of-the-art equipment, including laser welding, rhodium plating, and computer aided design (CAD) technology that allows our jewelry service capabilities to stay at the forefront of the fine jewelry industry. Thanks to these tools and the expertise of our jewelers, our workshop can repair, refurbish, redesign, customize and fabricate almost any type of fine jewelry. No matter the type of jewelry -- platinum, 18K gold, 14K gold, 10K gold, sterling silver, and even most gemstones -- our team's skill and technology means all of your fine jewelry needs will be taken care of, right here in Honolulu.
IN-STORE JEWELRY REPAIR SERVICES AVAILABLE AT THE WEDDING RING SHOP
Inquire about our in-store repair service to help get that special piece of jewelry back in your hands as quickly as possible. During a beautiful Honolulu summer, you don't want to spend any days without being able to wear your favorite necklace or fashion rings to the beach or a pool party. When you book an appointment, our shop can typically offer same-day service on simple repair work. Make sure to ask us about our expedited and while-your-wait services as well; we will take your timeline into consideration, especially if your item is needed for an important occasion. In both cases, please contact our store for quick accommodations. There will be a small upcharge to move your work ahead of the rest of the items in progress. However, you will have the utmost confidence that our professional in-store jewelry repair services will exceed your expectations. At this time, we do not offer watch repair services. We also do not provide appraisals for your jewelry, we can offer you recommendations on where to get your jewelry appraised.
VISIT US IN HONOLULU, HAWAII TODAY
Since 1987, the Wedding Ring Shop has been a pillar of the Honolulu jewelry scene, and in the decades that followed our grand opening, we've dedicated ourselves to offering the very best in fine jewelry and unparalleled customer service. After all, everyone in our tropical paradise of a state deserves jewelry that blossoms. Never settle for second best when it comes to your jewelry if your pieces are damaged or in need of cleaning, get in touch with the Wedding Ring Shop through our Contact Us page or stop by our showroom on Kapiolani Boulevard today!