Upgrading Your Diamond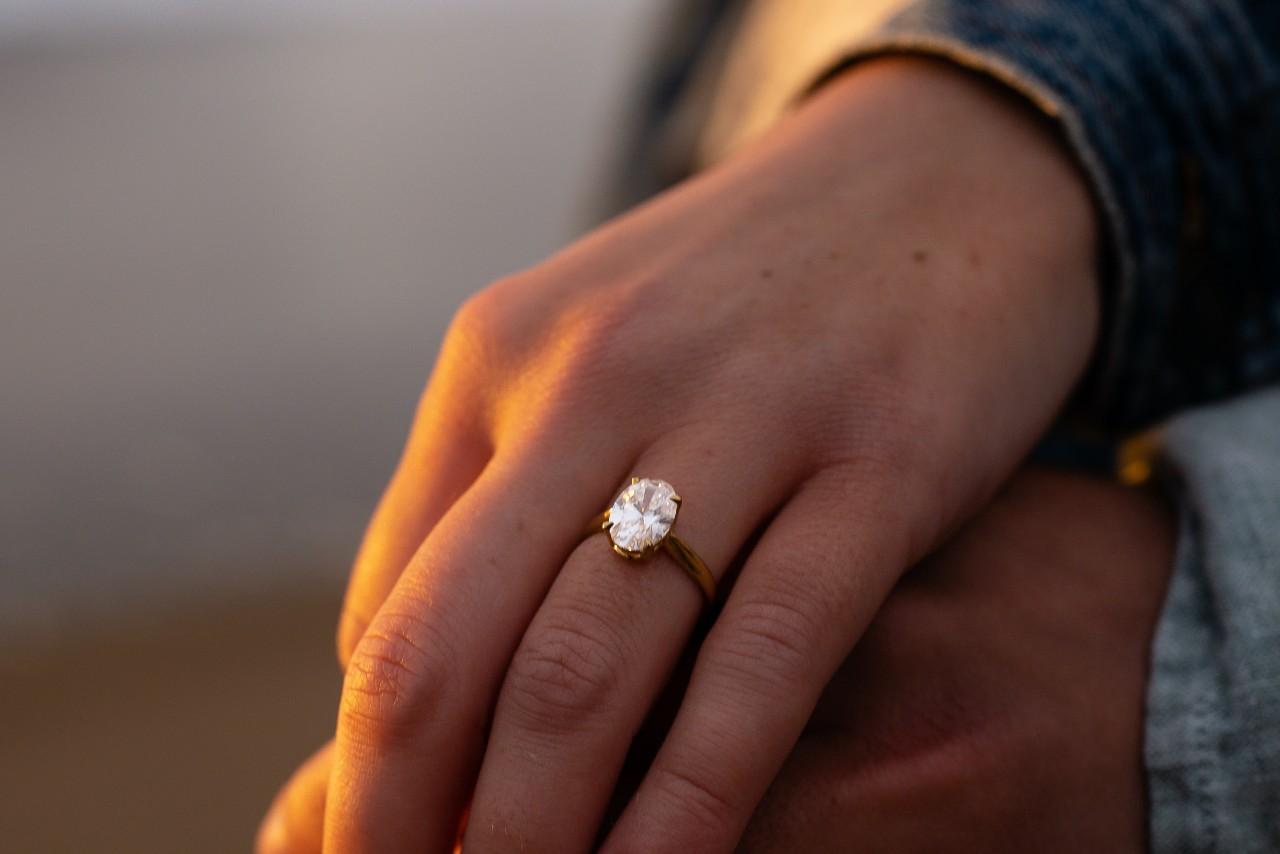 Engagement rings are timeless symbols of one's unique and everlasting love. However, as the years go by, you may find that the ring you originally chose or received no longer suits your personal aesthetic or lifestyle. Upgrading your diamond is the perfect way to freshen up your ring and allow you to appreciate it with renewed vigor. Trust The Wedding Ring Shop to assist you in deciding what is right for you and your ring, and create a new piece that you'll cherish forever, but still retains the original spirit of the ring you first received. In the trade-up offer of a lifetime, whenever you decide it's time for an upgrade, The Wedding Ring Shop offers 100% full credit of your original Wedding Ring Shop center diamond purchase price to be used toward the next-level diamond of her dreams- to match your journey of love, romance, and growth.
Why Upgrade Your Diamond
There are several reasons why someone might want to upgrade the diamond in their engagement ring. Firstly, an upgraded diamond may offer a higher quality cut, clarity, color, and carat weight, resulting in a more stunning and valuable ring. Secondly, as life circumstances change, such as an increase in income or a milestone anniversary, you may want to celebrate by giving the ring a makeover. Additionally, an upgraded diamond may reflect personal style and taste that changes over time. Ultimately, upgrading a diamond can enhance the sentimental value and beauty of the ring, making it a great idea for those who desire a more valuable and meaningful engagement ring.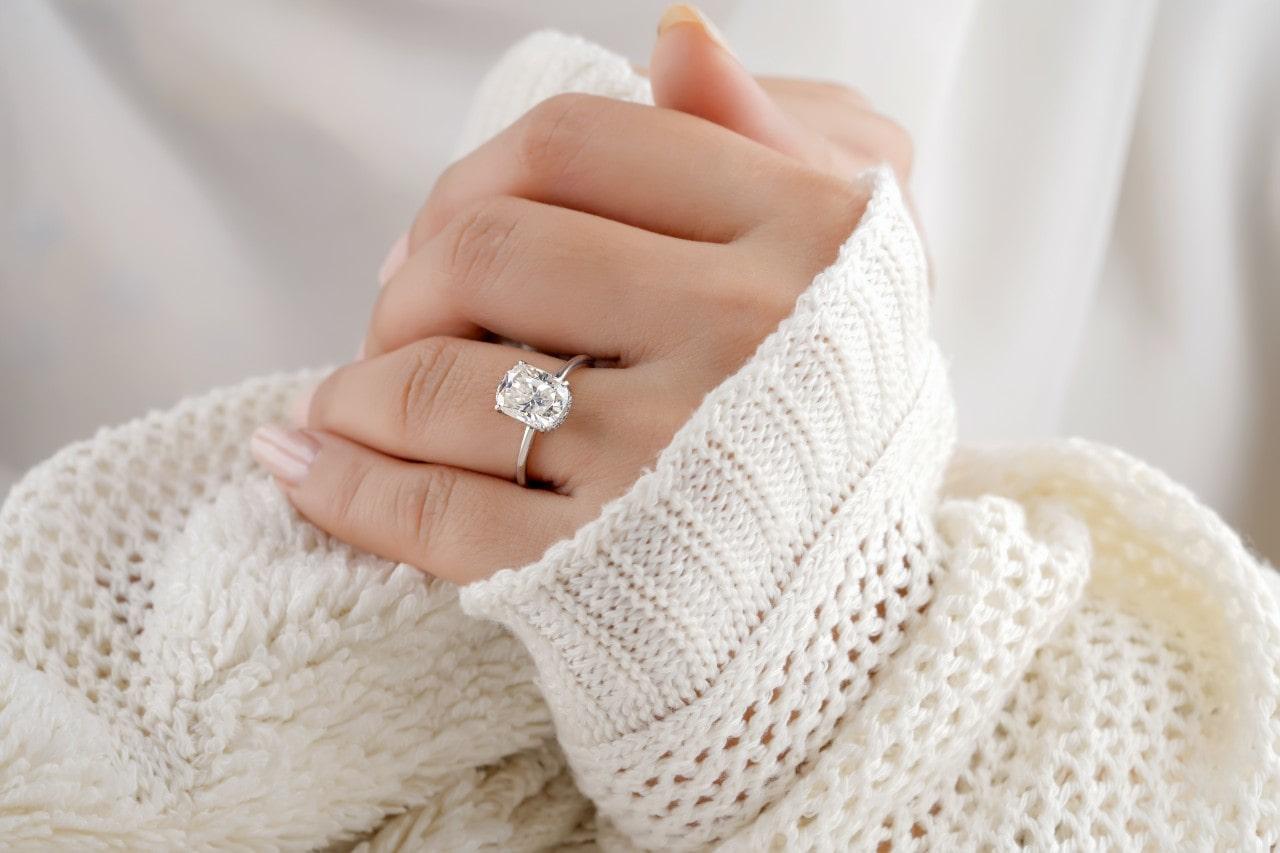 Ways To Upgrade Your Diamond
Increase the Carat Weight: You can upgrade the center diamond by selecting a larger diamond with a higher carat weight. This will increase the overall size and value of the diamond. A larger diamond makes for more light reflection and a more dazzling ring.
Improve the Cut: Upgrading the cut of the center diamond can significantly enhance its brilliance and fire as well as create a new silhouette. A well-cut diamond reflects more light, making it appear more sparkly and beautiful. A center tone of a different cut can truly change the entire aesthetic effect of a ring.
Upgrade the Clarity: You can choose a diamond with a higher clarity grade to upgrade the center stone. A higher clarity grade means the diamond has fewer inclusions and blemishes, resulting in a clearer and more valuable diamond.
Change the Color: If you prefer a different color for your center diamond, you can choose a diamond with a different color grade. Diamonds come in a range of colors, from white to yellow to pink, so you have plenty of options. Choose a color that holds special significance to you or that you feel works wonderfully with your skin tone.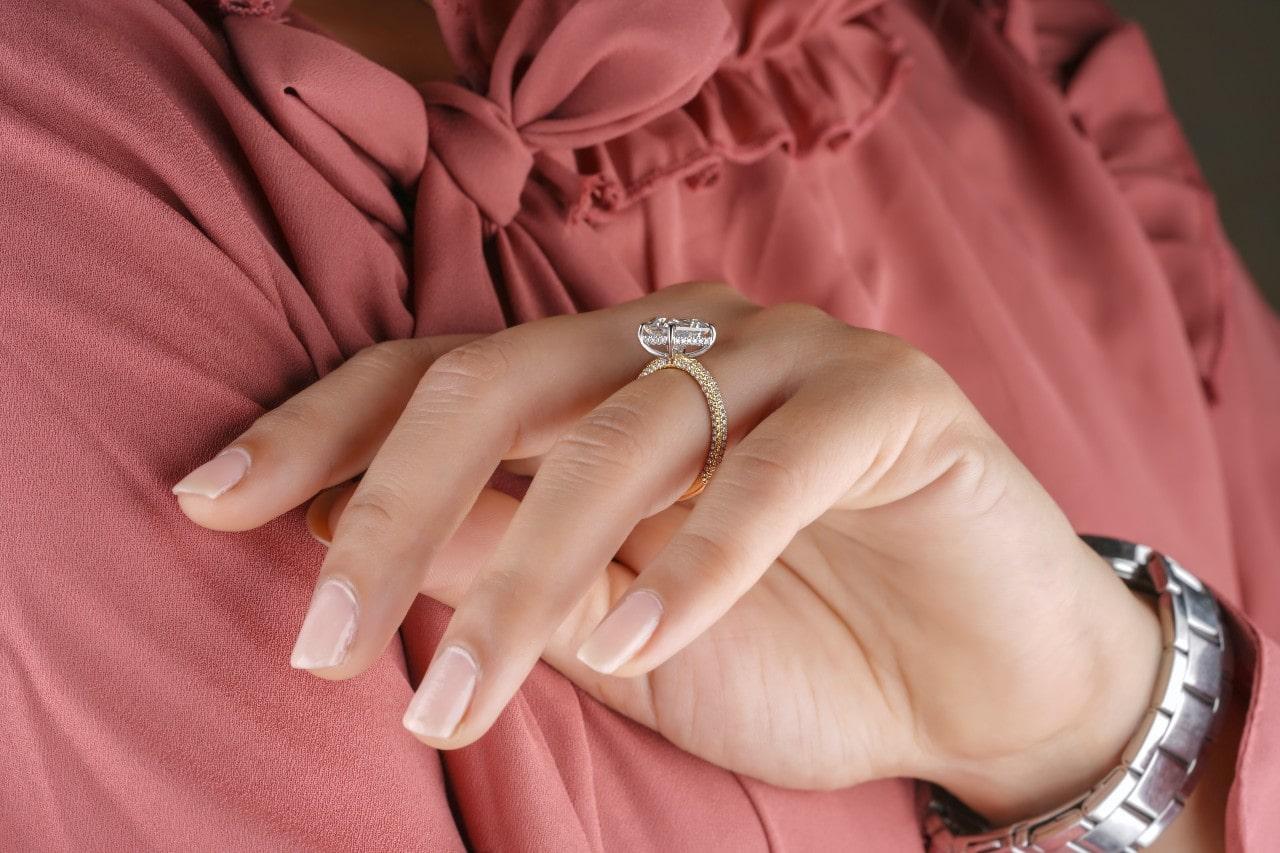 Tips To Upgrading Your Diamond
Upgrading the diamond in your engagement ring can be an exciting process, but it's important to make careful choices, especially because this is a sentimental piece of jewelry. Here are some tips to keep in mind:
Think About Your Priorities: Consider what is most important to you when upgrading your diamond. Do you want a larger diamond or one with a better cut or color? Knowing your priorities will help you make informed decisions.
Set a Budget: Before you start shopping for an upgraded diamond, set a budget. This will help you narrow down your choices and avoid overspending.
Work With a Reputable Jeweler: Choose a jeweler who has a good reputation and is knowledgeable about diamonds. A reputable jeweler will guide you through the process and ensure that you get a quality diamond.
Keep the Sentimental Value In Mind: Remember that your engagement ring has sentimental value, and upgrading the diamond should enhance that value. Consider ways to preserve the original ring or incorporate it into the upgraded design.
Take Your Time: Don't rush the process of upgrading your diamond. Take your time to research and compare options, and make sure you're happy with your choice before making any purchases.
Overall, upgrading the diamond in your engagement ring can be a wonderful way to celebrate a milestone or enhance the beauty of your ring. Just be sure to make careful choices to ensure that the sentimental value of the ring is preserved.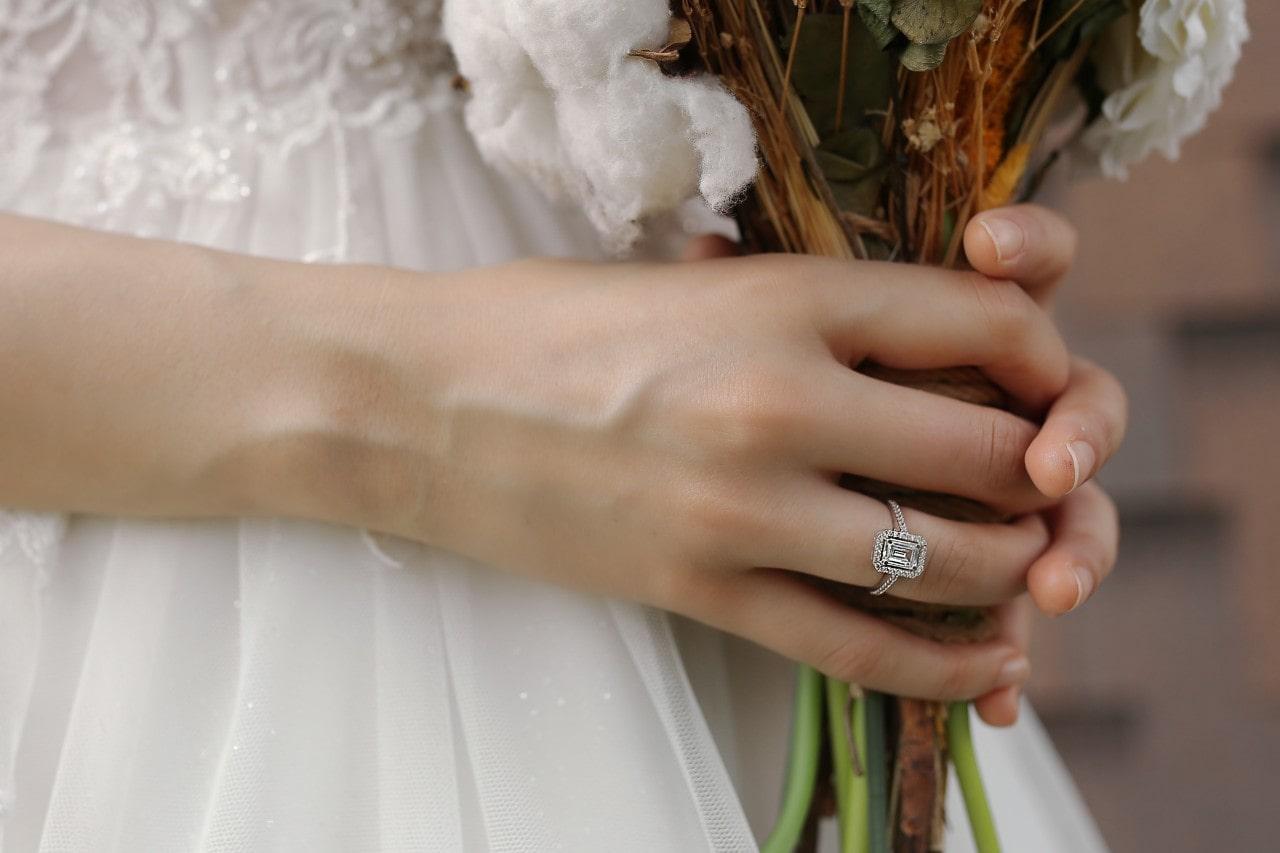 Upgrade Your Diamond
Upgrade your diamond engagement ring to make it even more stunning and meaningful. Explore designer engagement rings or custom design your own at The Wedding Ring Shop, a trusted Honolulu jewelry store with a rich history of creating beautiful rings. Book a personalized consultation with one of their expert team members to discuss your vision and create a one-of-a-kind ring that you'll treasure for a lifetime. Don't wait to make your dream ring a reality – request an appointment today.