Your Guide To Wedding Ring Shopping
March 15th, 2023
For centuries wedding bands have been worn as symbols of everlasting love and marital commitment. They are typically forged in the finest materials to ensure they retain their form and beauty for a lifetime. Because of the immense sentimental value they possess, it is essential that you choose your wedding band carefully. The Wedding Ring Shop prepared to guide you in this selection. We have stocked our jewelry store with an inventory of wedding rings by designers that are world-renowned for their mesmerizing, meaningful, and top tier quality designs. Our experts have put together this guide to help make your wedding ring shopping experience a breeze.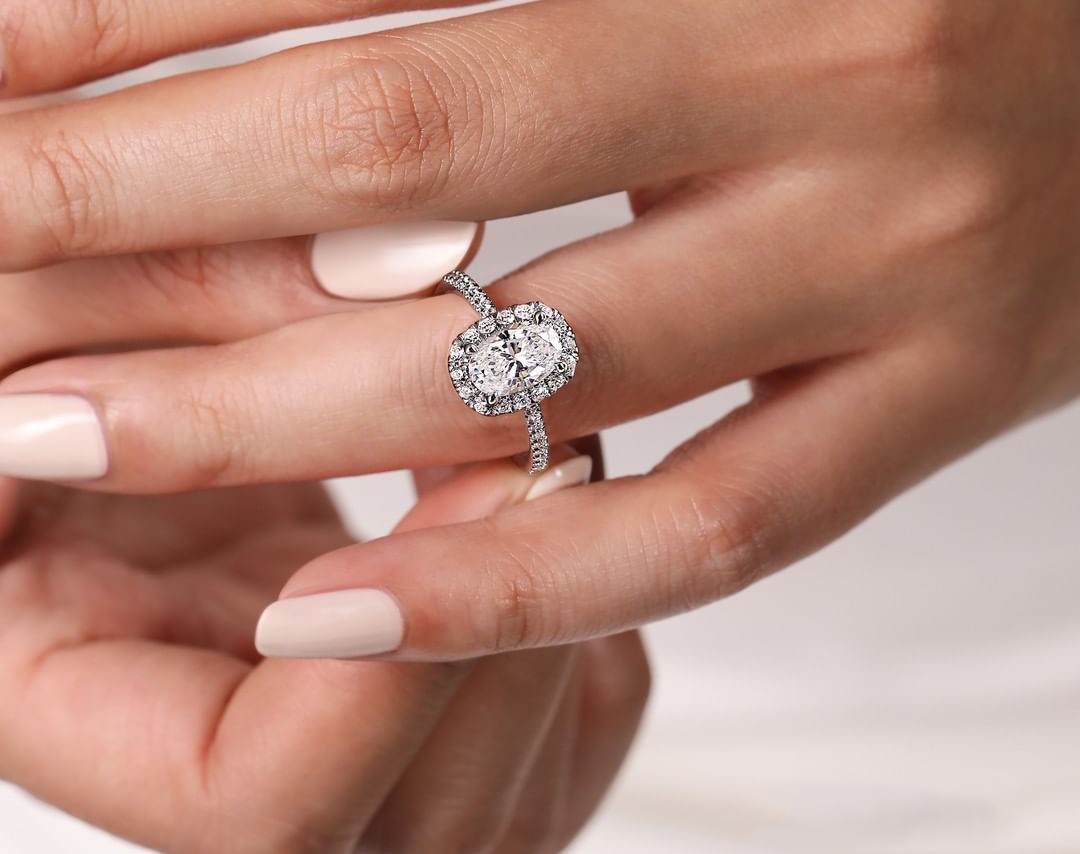 Consider Your Engagement Ring
For brides, one of the most important things to think of when shopping for a wedding band is how it will pair with their engagement ring. Many opt to wear both their engagement ring and wedding band together as a stack, each complementing the other, neither entirely overpowering the other.
In any bridal stack, the star of the show should be the engagement ring's center stone. It is ideal to find a wedding band, then, that plays up and further emphasizes the center stone, not taking away from it. For instance, if you have an engagement ring with a smaller center stone, you wouldn't want to pair it with a thick wedding band dripping in sizable diamonds. Instead, perhaps choose a more delicate band dotted with small accent diamonds. You can also find wedding bands that curve to accommodate the shape of the center stone of the engagement ring.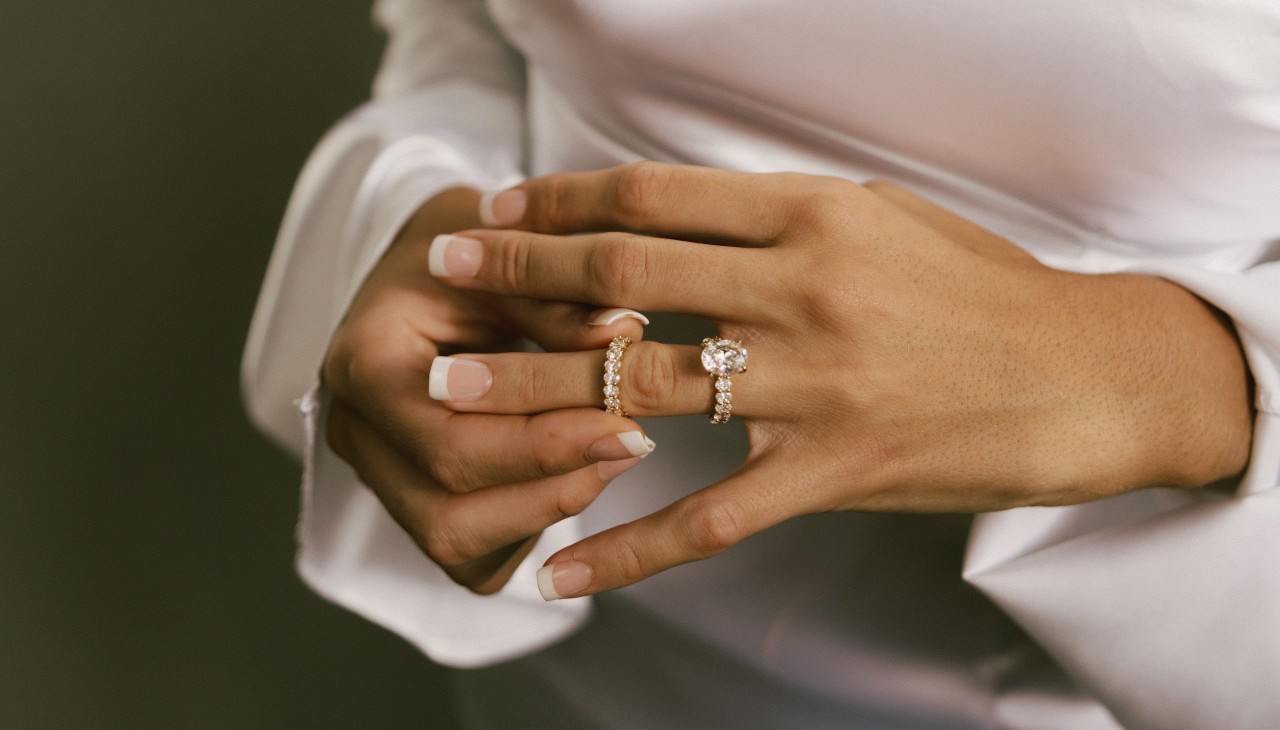 Decide On A Style
For a quicker, and stress-free appointment at the jeweler, figure out beforehand the style of wedding band you're looking for. Our selection at The Wedding Ring Shop features an extensive variety of wedding bands ranging in styles from sleek and minimal to elaborate and exorbitant. If you have a style or two in mind that you are considering, our expert staff can easily guide you towards the collections we feel will best suit your needs.
You want your wedding band to suit the aesthetic of your wardrobe and work well with the things you wear on a daily basis. However, you will also want to make sure the piece will suit your aesthetic for many years to come. It is essential to choose styles that are both stylish and timeless rather than just trendy.
Take into account the types of jewelry you wear most on a daily basis. Do you tend to prefer more subtle, versatile styles, or stand-out, attention-grabbing pieces? Are neutrals a big part of your wardrobe or do you prefer bright colors? Apply these observations to your wedding band shopping.
Pick A Metal
The type of metal your ring is forged in not only determines its durability, but its overall aesthetic as well. It is also crucial to consider the type of metal your engagement ring features. When you shop with us at The Wedding Ring Shop, these are the precious metal types you'll encounter.
Yellow Gold: This variation of gold shows off the metal's natural hue. When used in jewelry, it is often strengthened by adding other metals such as nickel or copper that allows it to be formed into long-lasting jewelry. It is warm and inviting in hue as well as wonderfully versatile.
White Gold: White gold is characterized by a gleaming, silver hue, created by adding white metals to gold such as zinc, nickel, and sometimes palladium. It is dipped in rhodium plating to retain its bright sheen, and needs to be routinely redipped.
Rose Gold: When significant amounts of copper are added to gold, it produces a rosy, pinkish hue known as rose gold. This warm and romantic metal is distinctive and feminine.
Platinum: Platinum has a naturally silver hue that is durable and stunning without needing any other alloys added. It is also hypoallergenic, meaning it is ideal for those with skin sensitivities. However, it does come at a higher price than most other metal options.
Tantalum: Tantalum is a less conventional option, with a slightly darker silver hue than white gold or platinum. It is also hypoallergenic. Phenomenally durable, it is incredibly resistant to warping as well as scratching and scuffing.
Titanium: Titanium is durable, affordable, and comfortable, making it a wonderful choice for most anyone. It is usually used for men's wedding bands. If you're looking for a modern alternative with a masculine appeal, titanium is a great option.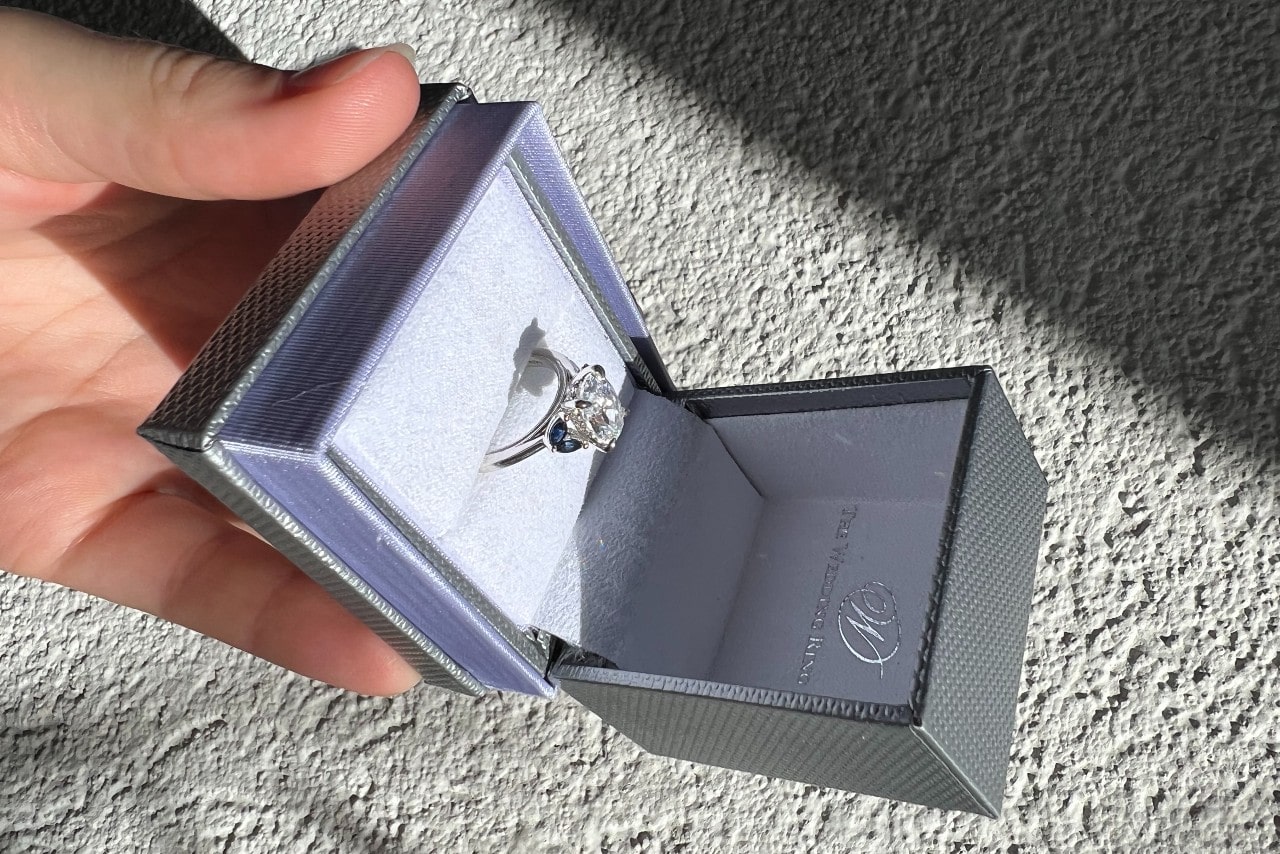 Consider Gemstones
Nothing adds sparkle to a piece of bridal jewelry like exquisitely cut gemstones. If you are a fan of glitter and boldness, browse wedding bands featuring either clear or colorful stones. Colorless diamonds are certainly the most popular option for wedding bands, either used as a subtle accent or a daring statement.
Colorful gemstones bring a bit of vibrance and personality to your bridal stack. When you are shopping for your dream wedding band, think of the types of gems that mean the most to you. Perhaps you choose your or your partner's birthstone, or the birthstone of the month you are to be married. You can also simply pick your favorite color or a color that holds special significance. It is important to opt for gems that are high quality and resistant to damage.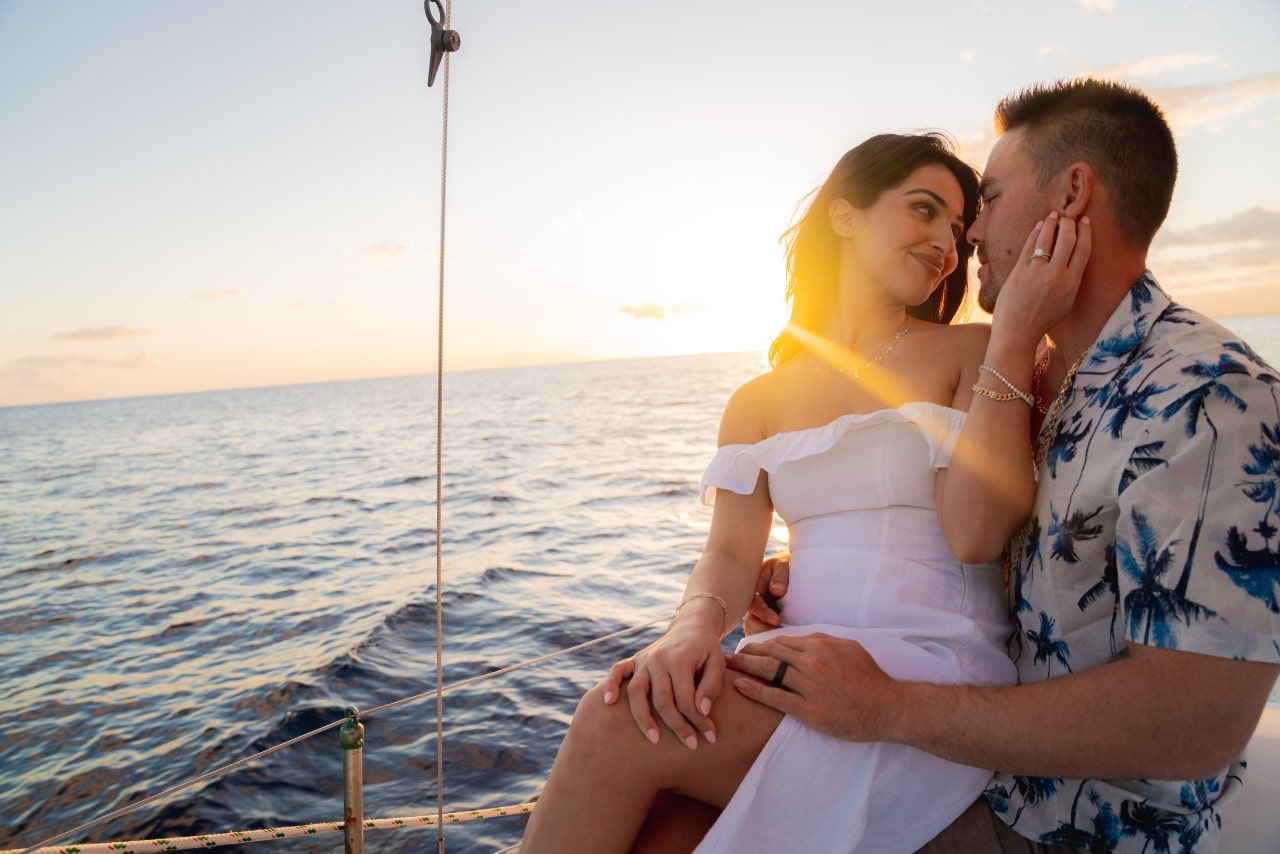 Express Yourself
Most important of all, however, is that your wedding band suits your unique personality, expressing your distinctive aesthetic preferences and more to all who see it. Look for pieces that hold particular meaning for you. Think about the bands that stand out to you and the particular characteristics that appeal to you particularly. As this is a piece that you'll likely wear for many years to come, if not the rest of your life, it should be one that you're certain to always enjoy and appreciate.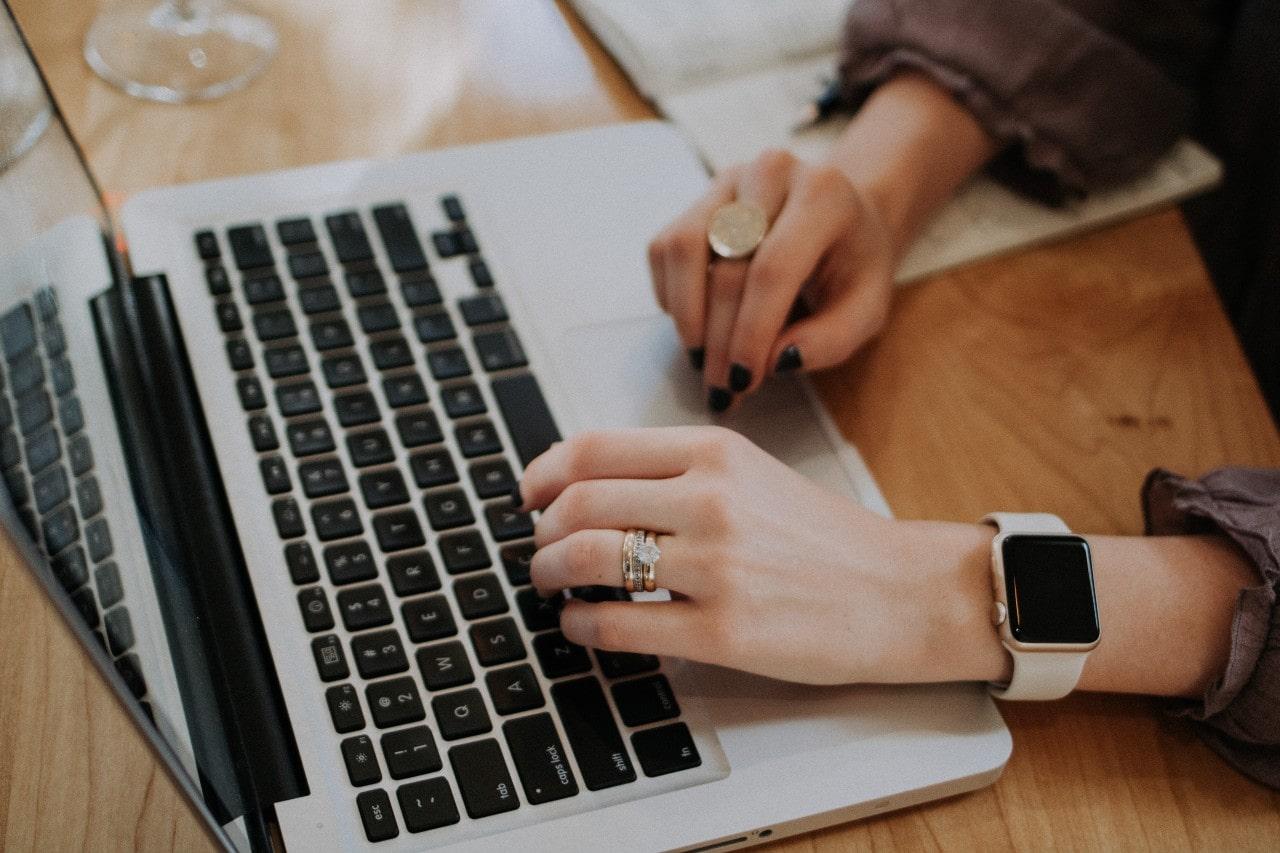 Shop Designer Wedding Bands at The Wedding Ring Shop
It would be our particular pleasure to assist you in finding the wedding band of your dreams at The Wedding Ring Shop. We are particularly passionate about jewelry and the emotional and sentimental significance it can hold for us. Our Honolulu jewelry store is stocked with an immaculately curated selection of bridal jewelry by renowned designers all over the world. With the help of our team, we are certain you will find a fitting piece with which to express your adoration for your spouse. Schedule a visit with us today, or simply browse our inventory online at your convenience.