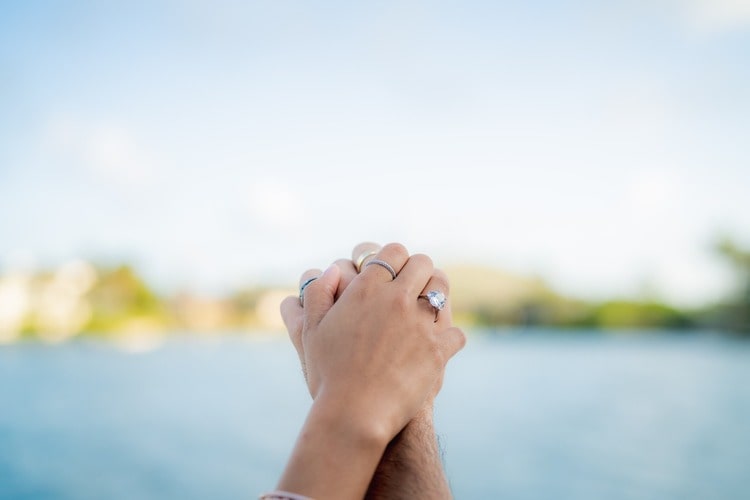 Guide to Engagement Ring Styles to Know
Guide to Engagement Ring Styles
Engagement rings are romantic, luxurious accessories that signal that one is committed to romance. Since they are made to be worn for life, jewelry designers take great care in creating a plethora of styles to cater to every aesthetic so that the ring will complete your everyday look as well as look exceptional with an outfit for a special occasion. Discover many marvelous engagement rings at our Honolulu jewelry store where our Wedding Ring Shop professionals will be honored to guide you through several styles that will be a magnificent symbol of your love for generations to come.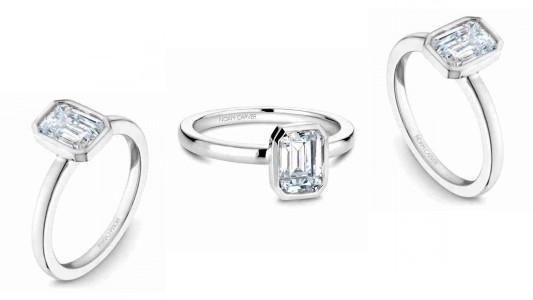 Modern Minimalism
Minimalism is a major part of the contemporary aesthetic. From art to fashion, minimalist designs are ubiquitous. Understated looks bolstered by eccentric silhouettes are defining elements of this style. These pieces exhibit straightforward designs focusing on geometry and a balanced chic. They often do so with subdued but bright metals like white gold or via bezel settings.
This Noam Carver bezel engagement ring has a sublime design featuring a distinctive, minimalistic chic. A bezel-set center stone bolsters the understated silhouette. Note that it fits radiant, cushion, asscher, and princess cut stones in addition to the distinctive emerald cut diamond.
Vintage Vibrance
Vintage jewelry can evoke images of yesteryear and styles impossible to find today. Designer brands craft a wide variety of jewelry that takes inspiration from these marvelous accessories, repacking and reinventing them to cater to contemporary tastes. While the term itself is broad – "vintage" being defined as between 20 to 99 years old – they all have a spectacular, unique style.
Consider this A.JAFFE Art Deco engagement ring. It has a unique and vibrant silhouette reminiscent of older, more eye-catching jewelry. The floral diamond-imbued halo conveys familiar but uncommon vintage imagery. Precious metal beading on the band and halo makes them stand out even more.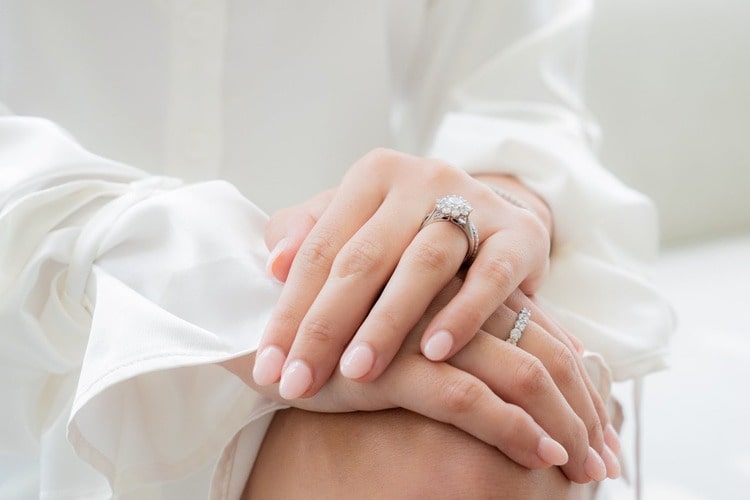 Fantastic Floral
In direct contrast to modern minimalist, nature-inspired or floral jewelry evokes images of flowers and trees. Wrapping silhouettes akin to vines, precious metal petals, and complex designs define these pieces. Due to their connection to nature, these pieces have a warm, pleasant glamor.
Simply Spectacular
For many, more is more. Some love creating a show of their jewelry through colorful gemstones, plenty of diamonds, and evocative designs. Engagement rings are no exception to this, and bridal jewelry designers offer a wide selection of mesmerizing and bold statement-making engagement rings.
Buy Engagement Rings at the Wedding Ring Shop
The Wedding Ring Shop is our community's favorite source for beautiful engagement rings, Hawaii's Most Beautiful Diamonds, and beyond. As a Honolulu jewelry store, we specialize in giving the best to our community. We have a vast selection of glamorous accessories and romantic bridal jewelry, plus several services like custom engagement rings, jewelry repair, and more. No matter your needs, we can fulfill them. Call (808) 945-7766 to speak directly with a staff member for their answers to all your questions.