Designer Spotlight on Noam Carver
June 5th, 2020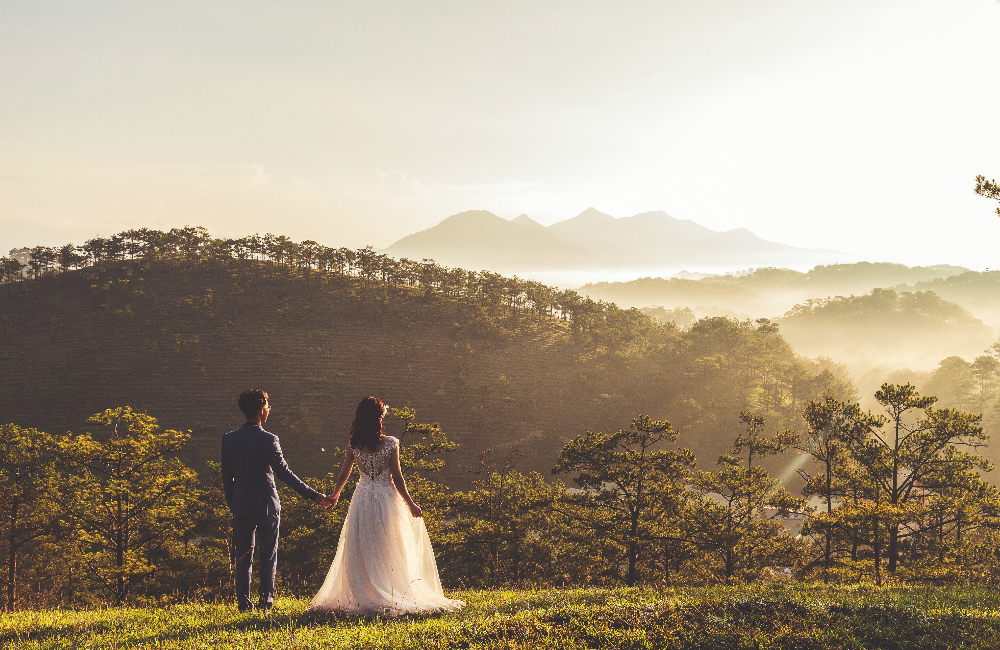 Here at The Wedding Ring Shop, we're proud to be an authorized retailer for Noam Carver bridal jewelry, and the designer's work forms a unique cornerstone of the collections we offer to customers. But we've had customers ask us what sets Noam Carver apart. The question is immediately answered for those who browse Noam Carver collections in person, but if you haven't had the pleasure of doing so, we'll turn a spotlight on Noam Carver and what sets his designs apart from others':
The Designer
Noam Carver is the designer for the company that bears his name. As a distinct studio of the CrownRing brand, he keeps one foot in a world of his own design and the other in the distinguished aesthetic of the Montreal-based company. Having won a variety of awards, including the National Jeweler "Best Of" and the Centurion Designer Award, it's easy to see why CrownRing giving him the space to innovate was a good idea.
Working primarily in the realm of bridal jewelry, Noam Carver is known for his luminous engagement rings that sit right on the cutting edge of modernity. Elements like the scroll filigrees and milgrain beading show that the designer has learned well from vintage ring sources, but you're likely to pick a Noam Carver ring or wedding band when you're searching for something ultra-modern.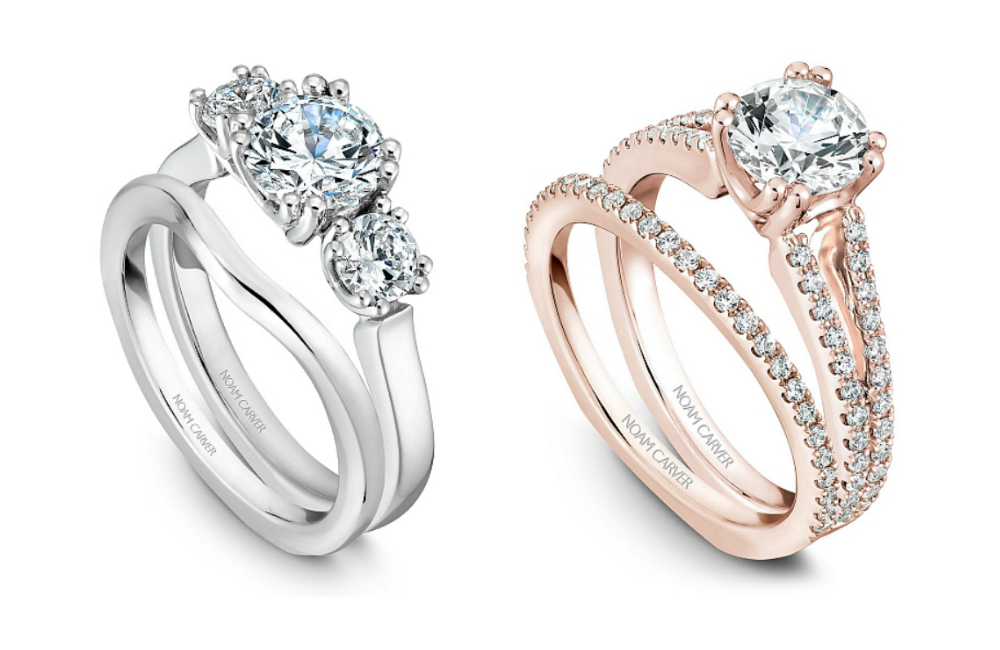 Noam Carver Collections
In the realm of engagement rings, the genius of Noam Carver really shines through in their Modern collection. Thick gold rings are bold enough on their own, but the Modern collection adds rows of pave-set diamonds along the sides of those rings, and in many of the pieces, those stones will pour into a pair of "waterfalls" framing the center stone. Avant-garde half-bezels and settings that bridge the gap between tension settings and prongs sit alongside beautiful asymmetric shanks. The woman who seeks to express her personal style in a modern ring is advised to check out this collection, as well as the charming Floral and Bezel lines.
Noam Carver doesn't spare any of its creativity in its collection of Stackable wedding bands. A laurel wreath in gold, an interwoven "eternity symbol," a single sprig of leaves made from marquise-cut diamonds—all of these are features that can be found in the Stackable collection. The lover of color will also be impressed with the Noam Carver vision. In addition to white diamonds, a bride-to-be can enjoy a wedding band with rubies, tsavorite, sapphire, and black diamond.
Noam Carver at The Wedding Ring Shop
Did you know that The Wedding Ring Shop has a close relationship with both CrownRing and Noam Carver? It's true! We regularly have special shows that show off the designer's pieces—and Noam Carver himself makes frequent appearances to talk to our local clients.
If you're interested in keeping in touch with The Wedding Ring Shop, we broadcast whenever we get new collections from Noam Carver or have an event where the designer shows up. Call us today at 808-945-7766 or stop by our Honolulu, Hawaii showroom!