Join The Wedding Ring Shop for Their Engage, Upgrade, and Restyle Event
January 13th, 2022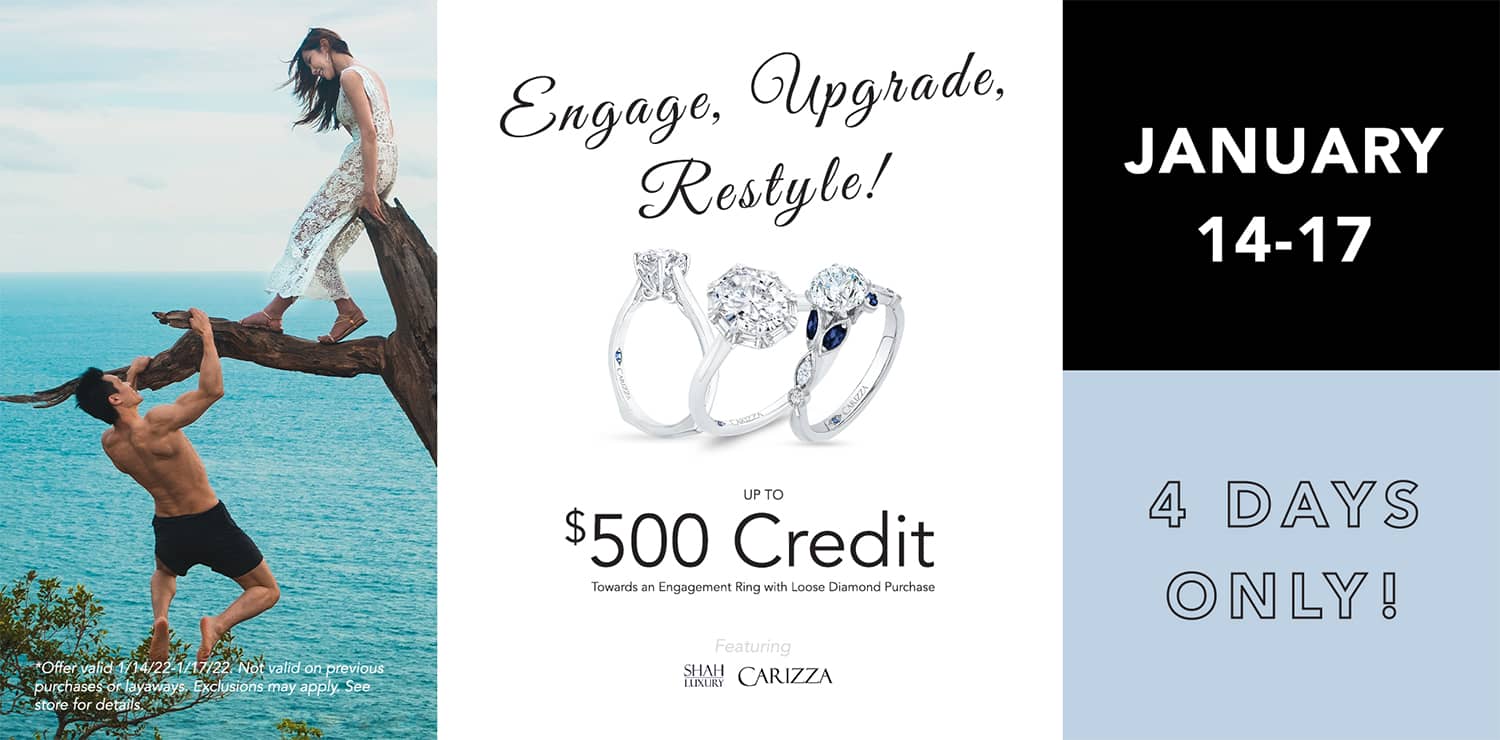 If finding an engagement ring is at the top of the to-do this year, The Wedding Ring Shop is hosting the perfect event to meet those needs. From January 14th to January 17th, join the Honolulu jewelry store for their Engage, Upgrade, and Restyle event! Earn up to $500 in credit towards an engagement ring with a loose diamond purchase.
This line features intricately designed rings that are an emblem of everlasting love. Discover captivating settings such as halo and three stone rings in innovative silhouettes, as well as brilliant diamonds in a variety of cuts and sizes.
Have an idea in mind for a custom engagement ring? Custom design experts will also be at this event to assist with creating a unique style, enhancing, or transforming a ring into a remarkable piece that highlights the devotion of a one-of-a-kind love journey.
This exclusive occasion is one that no one will want to miss! Be sure to take advantage of this opportunity while it lasts. Schedule an appointment today to secure a spot during this event. For more information, contact The Wedding Ring Shop by calling 808-945-7766 or email them at wrs@weddingringshop.com.