Plan the Perfect Holiday Proposal
March 25th, 2017
There's something magical about the holiday season. All that cheer and happiness makes it the perfect time to pop the question. Of course, you can wrap the ring and put it under the tree, but why not get a little more creative with your approach? Unique holiday proposals make the season even more cheerful, and your proposal becomes a fun story you can share each year. Check out our holiday seasonal proposal ideas for inspiration.
A Special Holiday Tradition
When looking for holiday proposal ideas, consider the holiday traditions that are most important to you as a couple. Do you always drive around sipping hot cocoa and looking at Christmas lights? Perhaps you decorate cookies or gingerbread houses every year. Do you have an annual tradition of visiting the Honolulu City Lights or watching a holiday parade in your neighborhood?
This year, make one of your holiday traditions even more special by adding in a proposal. Find a way to work in the proposal at a key point during the tradition. You might place the ring on top of the gingerbread house as the last decoration, or you might pull over the car while looking at Christmas lights to ask for her hand in marriage. In future years, that holiday tradition will become even more meaningful because it will also serve as a reminder of the proposal.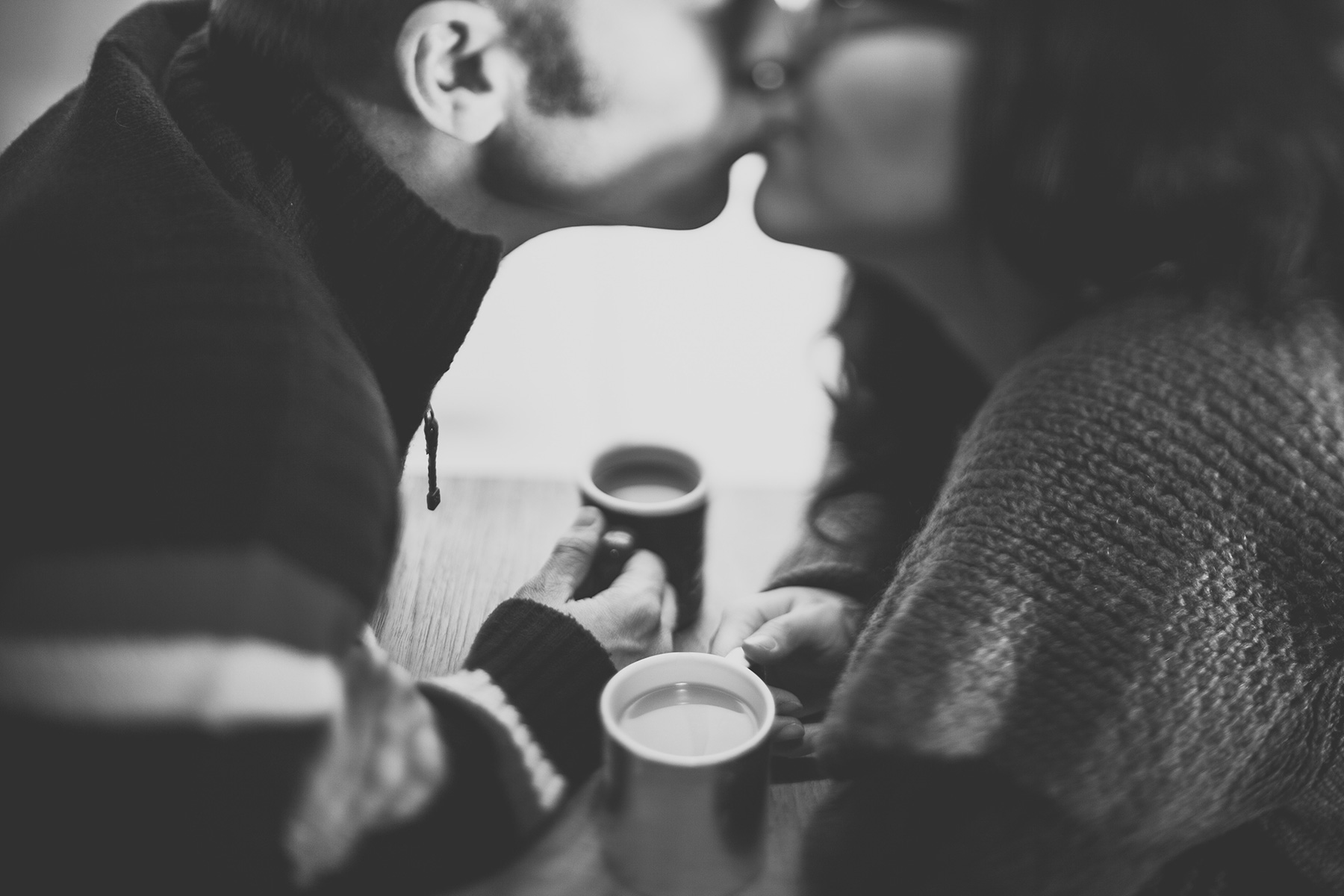 Hint Through Gifts
Instead of just wrapping the ring as a present under the tree, give her "warm-up" gifts that hint at the coming proposal. Have her open those gifts first. Ideas include an item that says "Mrs." on it, a personalized gift with your last name on it or a wedding planning guide. She may catch on immediately, or she may think you've lost your mind. Either way, you have her attention — and you're ready to pull out the main gift to ask her to marry you!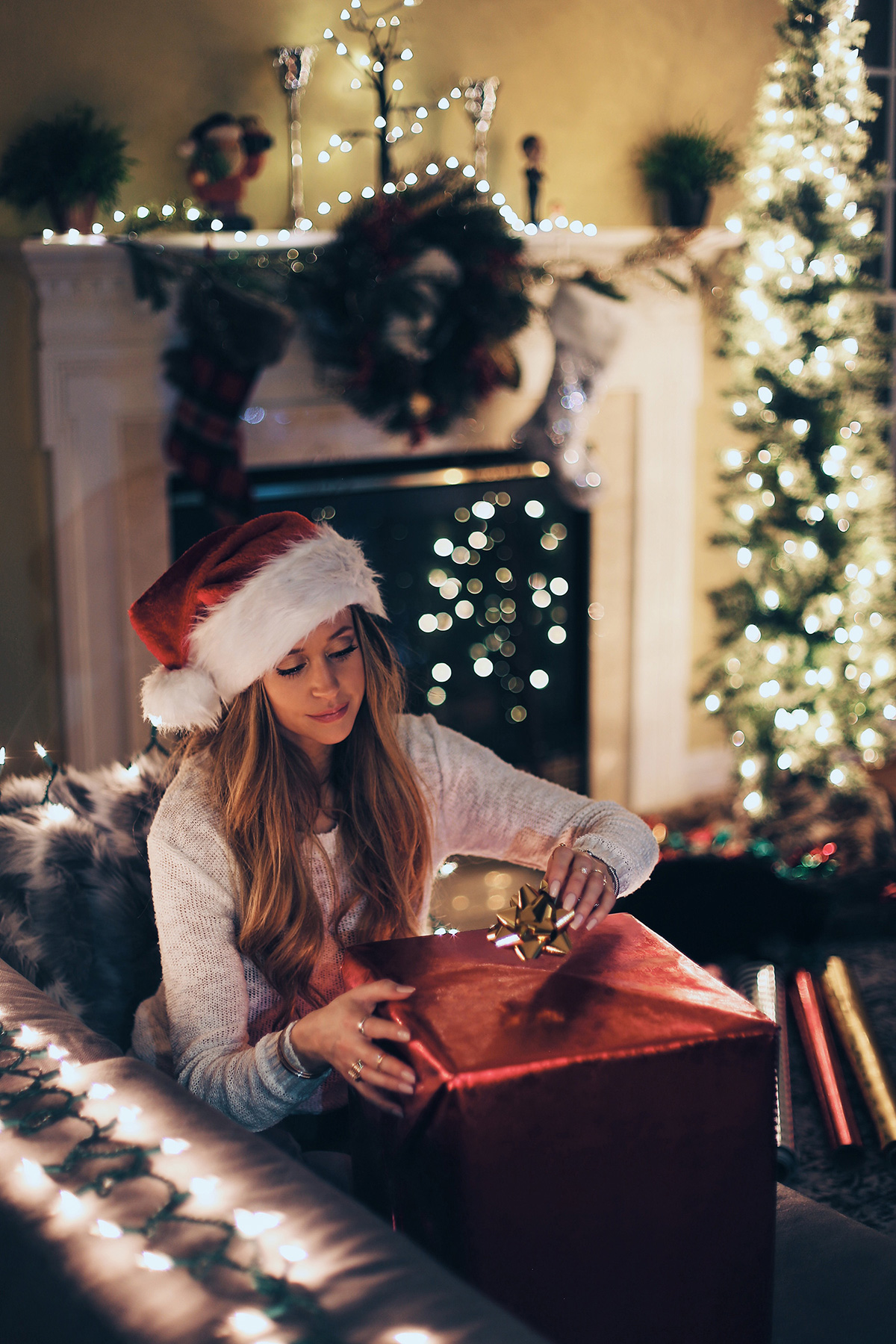 Holiday Ornament Proposal
Rings traditionally go under the tree as gifts, but hanging the engagement ring on the tree as a decoration is a new twist on that tradition. You can present the engagement ring as an ornament in many ways, including:
Tie a ribbon around the ring and let it dangle from a tree branch.
Tuck the whole ring box on a pine bough where she can find it.
Ask her to put the star on the tree, but hand her the ring instead of the star.
Alternately, slide the ring over a branch near the top and let her put the star on top, only to discover the ring.
Place the ring inside a clear ornament.
Place only the ring on the tree with no garland or other decorations, so it really stands out.
Hang handmade ornaments or photos of special memories from your relationship on the tree, along with the ring.
When she discovers the unique ornament, pull it off the tree and ask for her hand in marriage.
Lighted Proposal
Write the proposal in holiday lights. Hang Christmas lights to spell out "Marry Me" on the side of your house, on the ground or in another area that makes the lights easy to read. Take a strategically planned stroll to end up at the lighted proposal.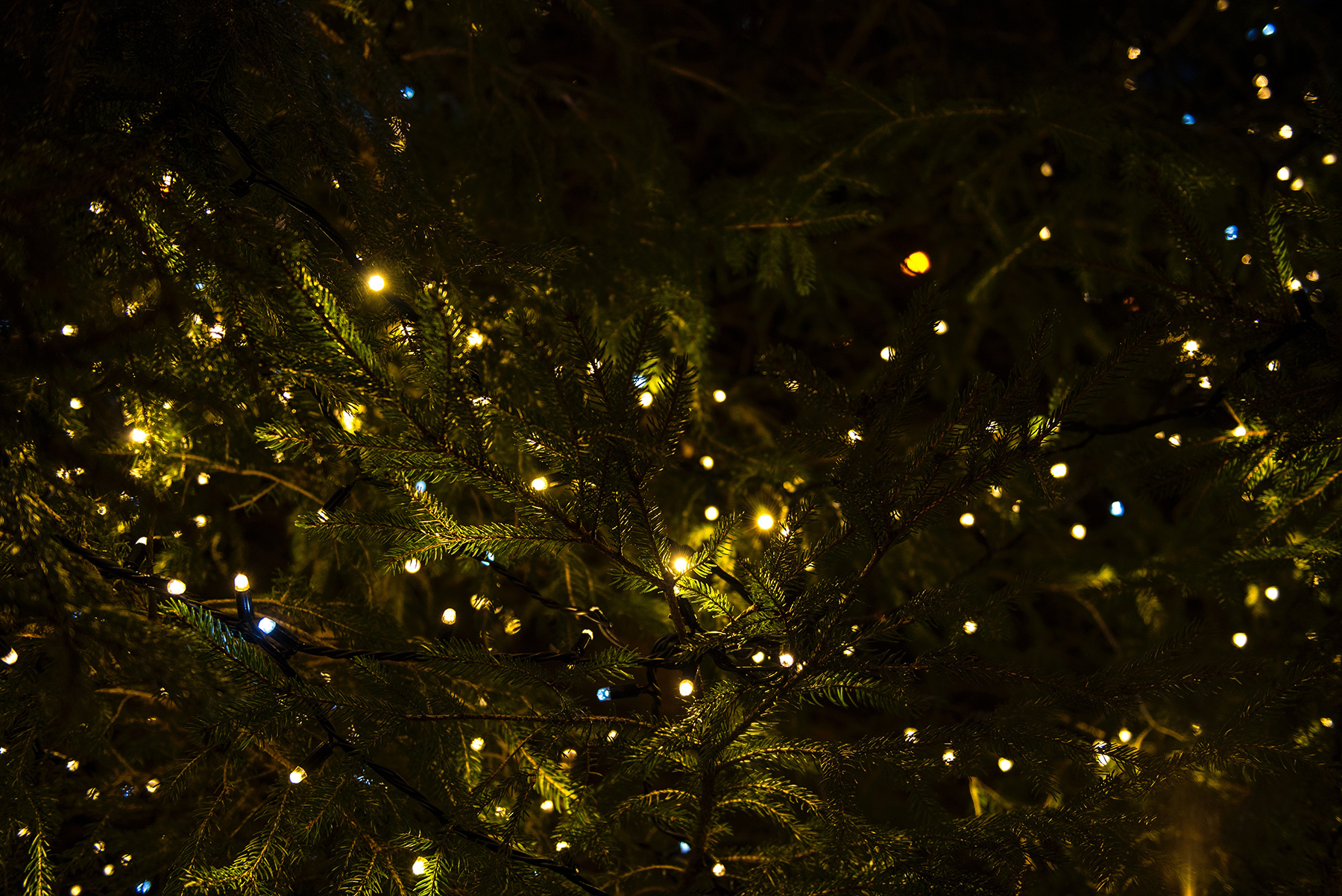 Ring Treasure Hunt
Send your sweetie on a treasure hunt to find the engagement ring. This proposal idea can work in a couple different ways. The first option is to hide the ring somewhere on the tree. Tell her there's a present hidden among the branches. You can make it as easy or as difficult to find as you want. When she finds the ring box, get down on one knee to ask the big question.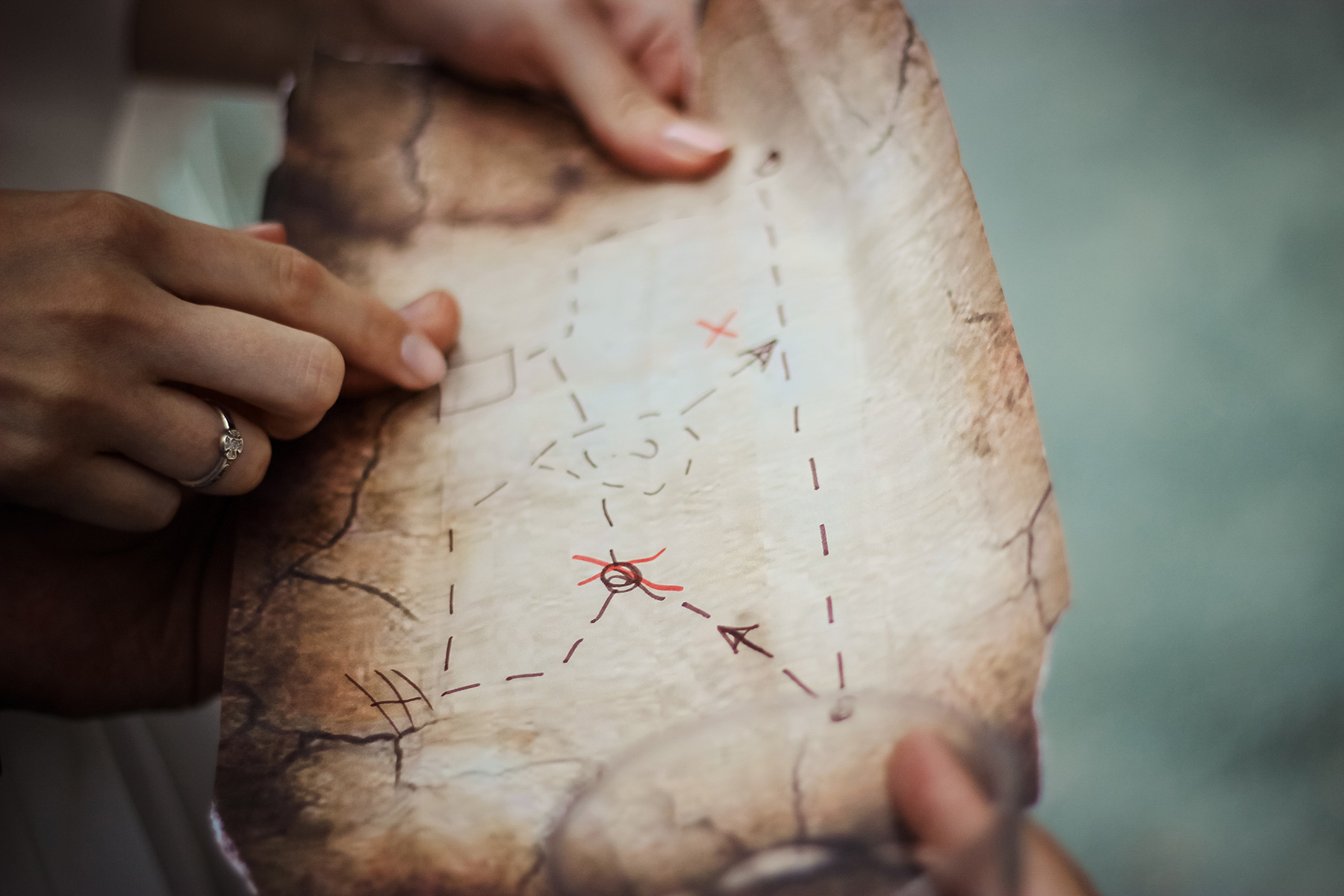 Another option is to set up a series of clues, sending her on a search around the house or the city before arriving at the proposal spot. This option takes more planning, because you need to create clues that naturally lead to each step. You can leave a small gift at each stop, or simply leave the next clue. The final location should be somewhere romantic or special to you as a couple, to make your proposal that much more memorable.
Advent Calendar
When it comes to Christmas engagement proposal ideas, catching her off-guard can make her reaction priceless. One way to lead up to the perfect proposal is with an Advent calendar. Make your own Advent calendar with a little gift each day leading up to Christmas. You can also find reusable Advent calendars or Christmas countdowns that have drawers for each day leading up to Christmas. This option lets you pop the gifts into the drawers for a quick and easy setup.
The gifts you put in the Advent calendar can vary from something simple, like a piece of candy each day, to something personal, such as a memory from that past year. The last gift in the Advent calendar is the engagement ring, but wait until that day to put it in the Advent calendar in case your special someone gets curious and peeks.
When she opens the final drawer on the Advent calendar, she'll see the engagement ring, which is your signal to propose.
Stocking Surprise
This Christmas proposal idea is a simple one. Place the ring in its box in the bottom of her stocking. If you don't want her to feel the box through the stocking, put other soft items around it to make it less obvious. Fill the stocking with lots of other goodies so it's completely full. On Christmas morning, hand her the stocking and wait patiently until she gets to the bottom to find the engagement ring.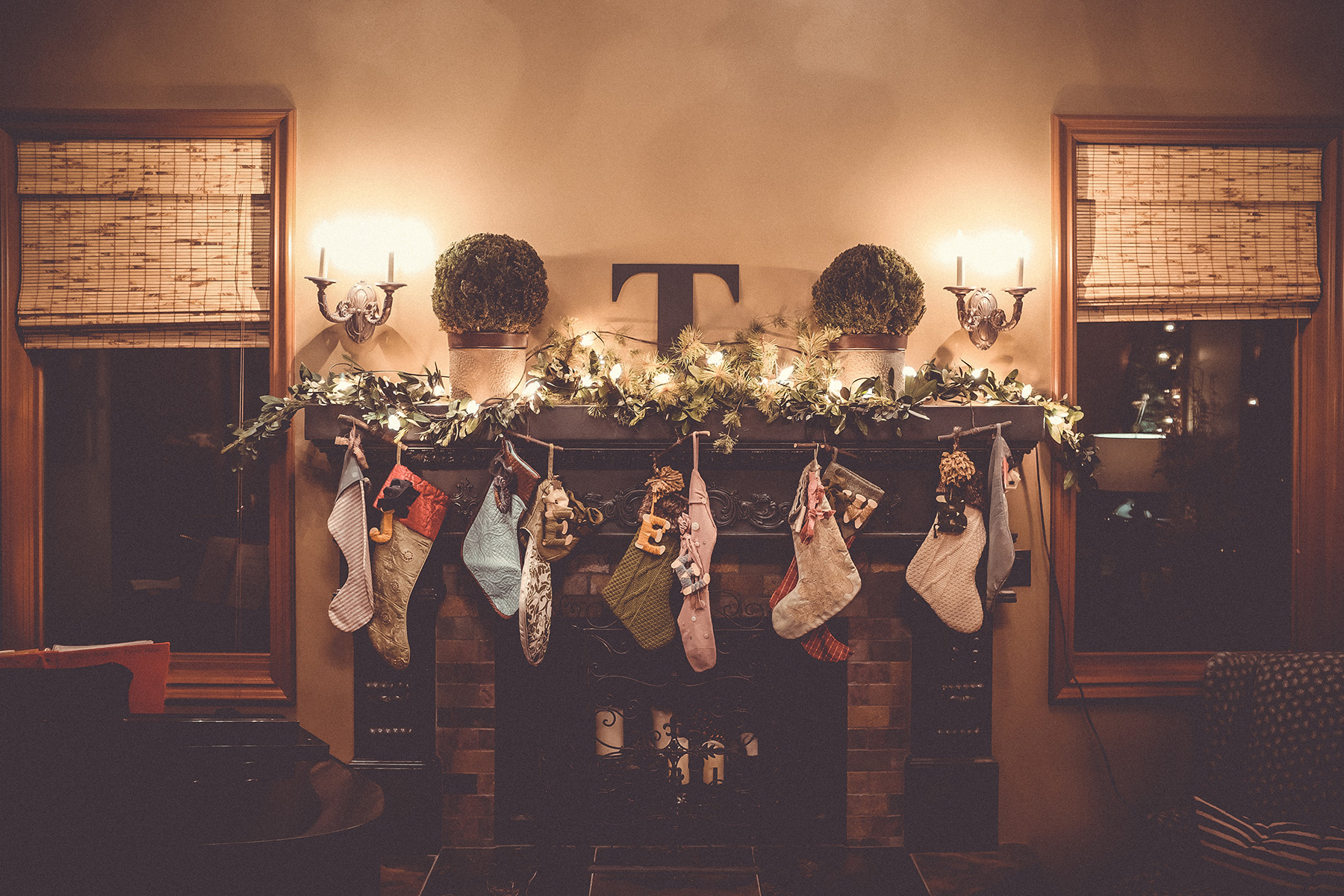 You can hide the ring in other places for a variation on the stocking surprise. Slip the ring into one of these places for a Christmas surprise:
Inside a Christmas cracker
On Santa's plate of cookies
New Year's Resolutions
Popping the question as the clock strikes midnight is a classic move for a New Year's Eve proposal, and it usually goes over well. But if you're looking for something a little different for your New Year's engagement proposal ideas, try the New Year's resolution approach.
Suggest that you each write down some of your resolutions for the coming year. Take turns sharing the resolutions. Your last New Year's resolution should be, "To spend the rest of my life with you" or a similar hint related to marriage. When she realizes what you're saying, pull out the ring and propose.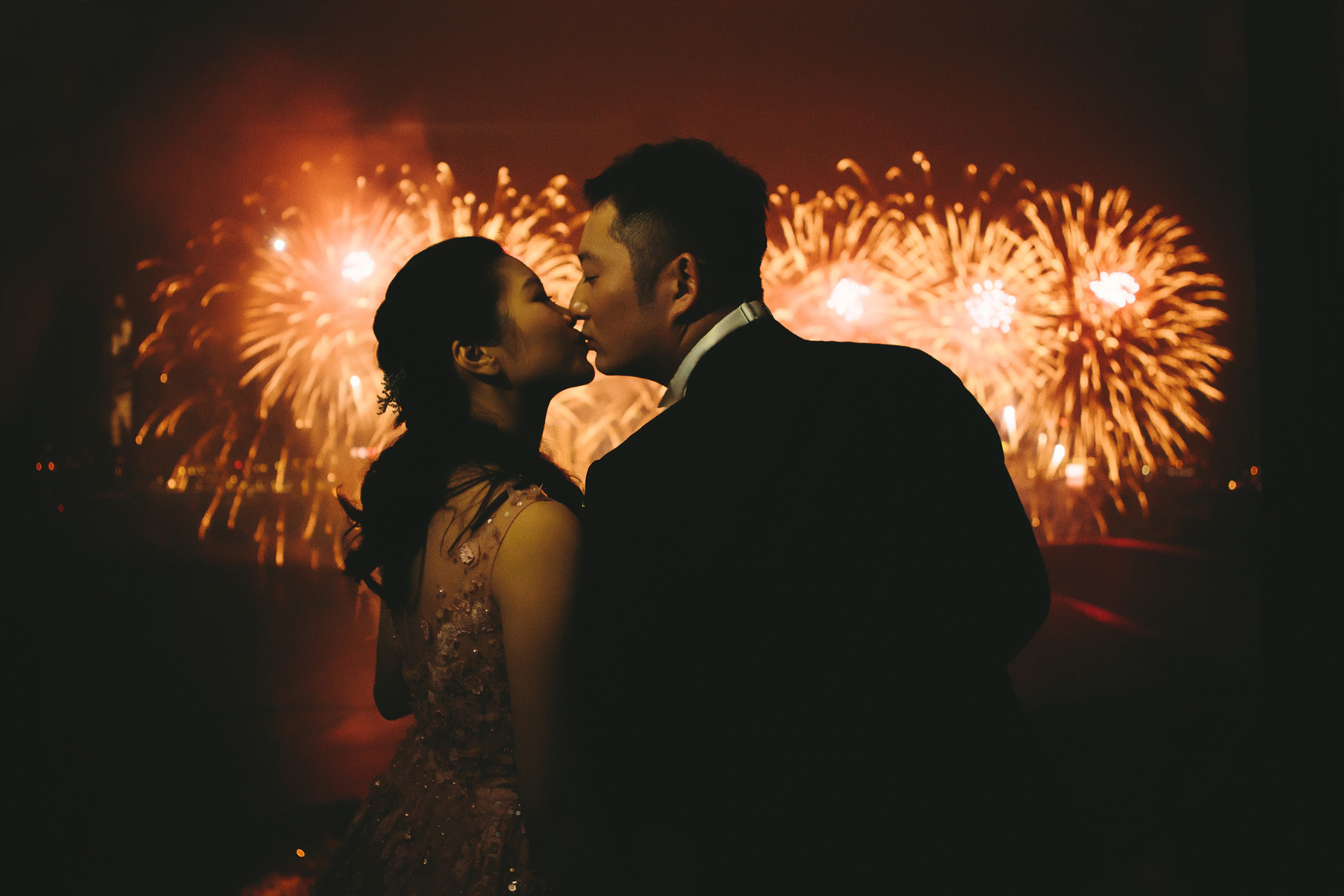 Quiet New Year's Celebration
Big New Year's parties are fun, but they also lack the romantic tone you want for your proposal. Instead of going to a huge party or a local New Year's celebration, suggest a quiet evening at home to "ring in" the new year. Cook a meal for your sweetie. Cuddle up together until you find the perfect time to pop the question.
Special Photo Album
New Year's Eve is about reflecting on the past year and looking forward to everything the new year has to offer. To embrace that sentiment, make a photo album full of pictures of the two of you from the last year. On the final page, slip in a photo of the engagement ring and add a caption that reads, "Will you marry me?"
On New Year's Eve, present the book to your significant other. Take time looking through the photos together, talking about the memories as you go. When you get to the final picture, get down on one knee to propose. The photo album becomes a great keepsake not only for the past year, but also for the proposal itself.
Tips for Planning a Holiday Proposal
The best holiday proposal ideas have a personal touch with thought and planning behind them. Follow these tips to make your holiday proposal picture perfect:
Know her answer: The way you propose can absolutely be a surprise, but the fact that you're proposing shouldn't be a surprise. Of course, you may have a little nervousness over her answer, but don't pop the question at the holidays if you truly don't know what her answer will be. Marriage is something you should discuss ahead of time. If she declines your proposal, it can put a damper on the holidays in future years.
Tailor the proposal to her: What does she love about the holidays? How can you make that aspect of the holidays even more special? Forget about tradition or how you think you "should" propose. Craft a holiday proposal that she will find adorable, romantic and irresistible.
Stay flexible: You may have the perfect holiday proposal plan, but then something gets in the way. The ski vacation where you planned to propose gets cancelled, or a blizzard changes your flight plans. Perhaps the romantic spot where you can see beautiful twinkling Christmas lights is crowded and doesn't give you the privacy you wanted for the proposal.
No matter how much you plan, you may face unexpected circumstances that throw your idea off track. Remain calm and figure out a new way to approach the situation. You might plan a romantic proposal at home instead, or you can find a different view of the lights with more privacy.
Decide who to involve: Some people love grand gestures with a big audience when it comes to a proposal. Others prefer an intimate proposal with no witnesses. Proposing in front of your entire family on Christmas Day gets awkward for some people. Consider whether your future spouse would like having a crowd during the proposal. Consider your own opinions, as well. If you do propose with others around, find a way to slip out to spend a private moment with your new fiancee.
Ask for help: Even if you want the proposal to involve just the two of you, getting help from a few friends or family members can ease the stress and help the proposal go just as planned. These helpers can keep your sweetie distracted, make sure she shows up at the right time or help set up the proposal location while you sweep her off her feet.
Limit who you tell: While help is a good idea, you don't want to tell too many people. Be selective in who knows ahead of time. Avoid telling anyone who might have trouble keeping the proposal a secret.
Consider the rest of the day: The holidays are a busy time. Before choosing a specific date, consider the other activities you might do that day. Do you want to spend the rest of the day celebrating in private? Proposing on Christmas Day may make that difficult if your families expect you to celebrate with them. Will you want to share the news with everyone you know immediately? If so, propose right before a holiday gathering, so she can show off the ring and spread the news right away.
Throw her off the scent: If you want your holiday proposal to be a total surprise, take some time to throw her off the trail. You might hint at a Valentine's Day proposal, but instead surprise her by proposing "early" at Christmas. If she's expecting a Christmas proposal, make her wait a little longer and propose on New Year's Eve, instead.
Will the holidays hold something extra special for your significant other this year? All you need is the perfect engagement ring in hand and a creative holiday proposal plan in place to put your holiday season over the top this year.
The Wedding Ring Shop is your source for unforgettable engagement rings to help make your big day one to remember. Get in touch with us online using our contact page, or simply browse through our selection to find the perfect ring for your special someone. We offer 30-day returns and a generous lifetime diamond guarantee to help back this important purchase with industry-leading peace of mind.