Revitalize Jewelry Collections this Spring with these Top 4 Jewelry Trends
February 15th, 2022
Spring is the time of rain and rainbows, flowers and rebirth. In this most exciting of seasons, jewelry goes through another wave of trends. Continue to build your timeless treasure box of wonderful pieces of jewelry to mix and match with the springtime adventures you may be planning. Spring trends have a way of rejeuvenating in style ruts we may get into during the hustle and bustle of the winter holiday season. Restyle yourself this season with a few of our favorite pieces.
Floral and Fantastic
Hawaii is fortunate to have the right climate so that flowers bloom year round in our tropical environment. Floral jewelry aims to celebrate that renewal of spring through silver, gold, platinum, and gemstones.
This purple amethyst necklace depicts lilacs through enchanting jewels. With a geometrically pleasing design wrought in this exquisite gemstone, it is perfect for adding a dramatic, spectacular touch to any outfit. Tacori, a designer renowned for high-quality nature-inspired jewelry, outdid themselves with this one.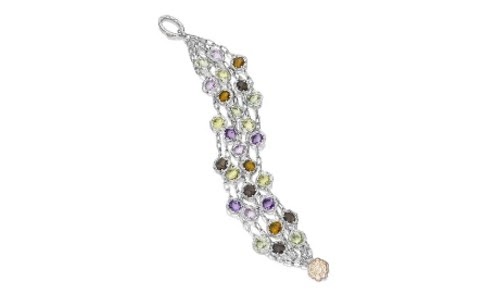 Rainbow Yourself
Rainbows have been inspiring humankind since the beginning of time. These magnificent displays of color are caused by sunlight reflecting off of rain. Spring rain showers bring a surplus of rainbows over our beautiful island. Jewelry utilizing multiple colorful gemstones best replicates nature's prismatic display.
Gemstone bracelets are especially suitable for the spring, as they showcase their marvelous hues. This amethyst, quartz, and prasiolite bracelet is a flowing piece of jewelry that exhibits colorful stones in a distinctive way.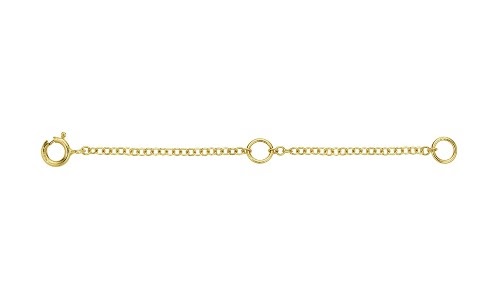 Stylish Chokers
Chokers are necklaces worn tight around the neck. These versatile pieces look excellent with everything, as one need not worry about a matching neckline. Chokers look fantastic whether with a jacket for dewey morning or a thin dress during the midday sun.
This 10k gold chain choker has an edgy style with an elegant, sophisticated aesthetic. Its minimalist form ensures that it can easily accessorize every ensemble and it is a fine addition to any wardrobe.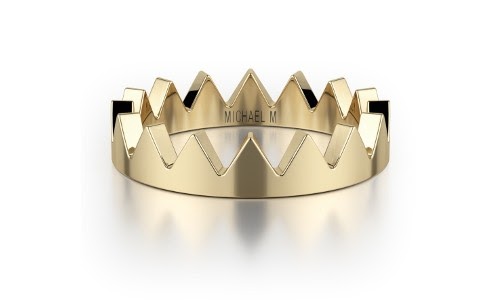 Bold and Playful
Restyle your bold and playful jewelry this spring to fully enjoy this season's biggest trends. Adding on to your collection of wonderful pieces to mix and match with old favorites will only make you more fashionable.
This thick gold fashion ring is a perfect example of a breathtaking, bold piece. Its distinct jagged shape is outlined with 14k yellow gold, allowing it to exude luxury and opulence.
Buy Spring Fashion Jewelry Trends at The Wedding Ring Shop
At The Wedding Ring Shop, we offer a variety of marvelous pieces perfect to celebrate spring. With our fine selection of designer jewelry that showcases bracelets, earrings, fashion rings, necklaces, and bridal jewelry, you will be sure to find your dream piece.