Shine Bright With Sterling Silver Jewelry
December 5th, 2020
Gold and platinum may get a good deal of attention in the jewelry world. However, it would be a mistake to overlook the beauty and functionality of sterling silver. Durable and lustrous, sterling silver earrings and other pieces are certain to catch the eye. Moreover, they are perfect for a wide array of settings from formal weddings to casual dates and days at the office.
Why Choose Tacori for Your Sterling Jewelry
From necklaces to rings, bracelets to earrings, sterling silver is always in fashion. Regardless of how the design trends change from season to season, sterling silver remains a powerful choice for any event. So, it's no surprise that a designer of prowess such as Tacori consistently chooses to deliver styles made from this magnificent metal. Offering innovative, hand-crafted designs featuring the highest-quality materials, Tacori has earned its reputation for excellence. For this reason, the Wedding Ring Shop is proud to supply a wide array of Tacori sterling silver fashion jewelry and more in our store.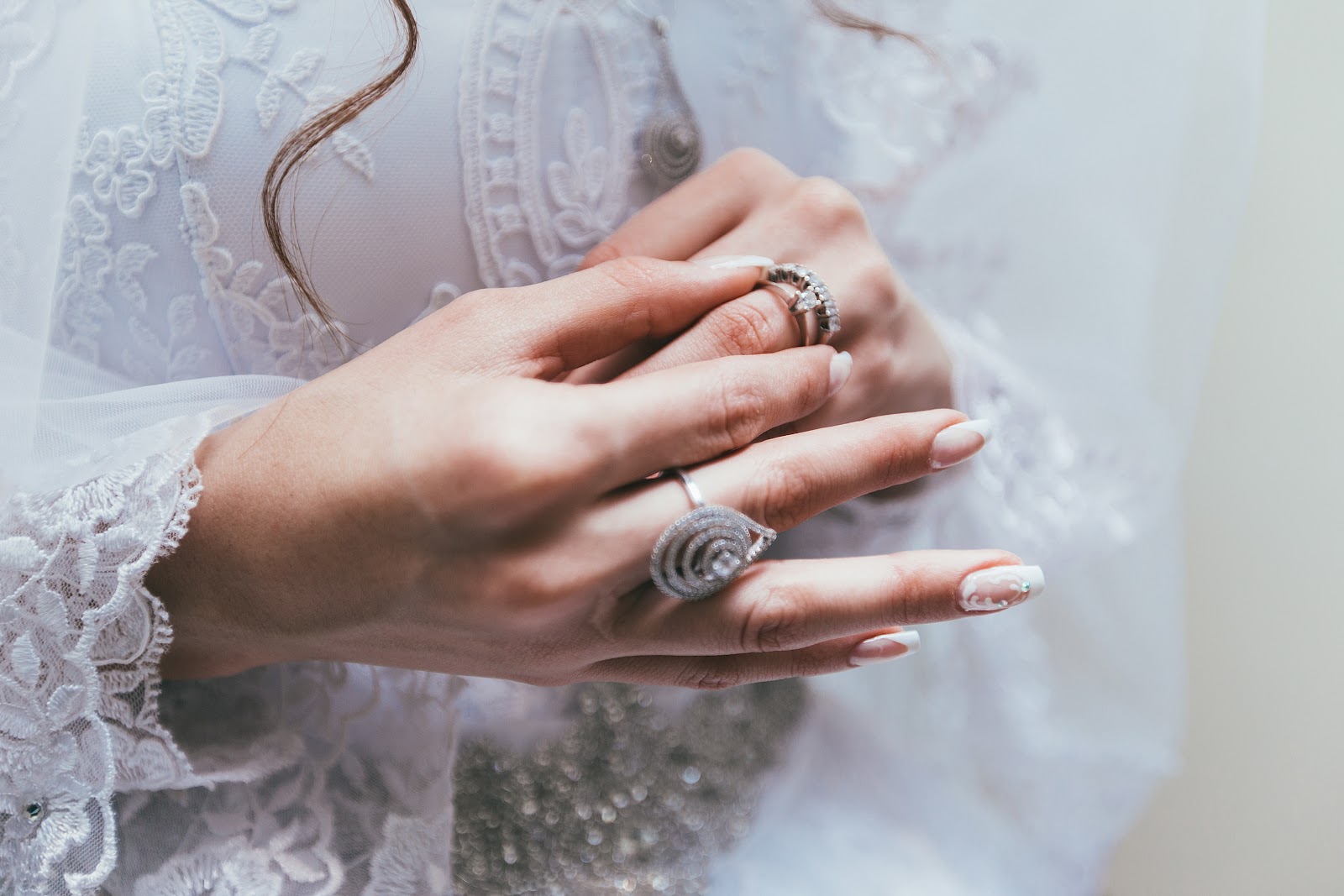 Sterling Silver Styles From Tacori
One of the top designers of sterling silver bracelets, earrings, rings, and more, Tacori offers multiple collections that are beloved by jewelry aficionados from all walks of life. Here are some of the sterling styles currently winning acclaim with shoppers:
Necklaces: Tacori's sterling silver necklaces add interest and shine to outfits of all varieties. Love delicate silver styles with breathtaking gems? Prefer a sleeker, subtler option?
Earrings: Sterling silver earrings are a must in any jewelry box. Or, for a dazzling look that stands out for all the right reasons, opt for jewel-encrusted hoops courtesy of the Ivy Lane collection.
Bracelets: Who said bracelets have to be boring? Sterling silver bracelets from Tacori range from the exquisite and airy pieces in the Ivy Lane collection to the feminine, jewel-adorned designs making up the Petite Gemstones collection.
Fashion Rings: Tacori is a well-known wedding jewelry designer, but that doesn't mean you can afford to miss out on its sterling silver rings. Fashion choices in the Ivy Lane collection range from the chunky cuff styles to sleeker options accented with black diamonds. Prefer something with an array of gems?
Find Your Next Favorite Piece at The Wedding Ring Shop
Ready to find your next piece of sterling silver jewelry? Stop by The Wedding Ring Shop or visit us online today for a wide range of styles by Tacori and other top designers. You can trust our team to help you find something exceptional.