The 5 Trendiest Diamond Shapes for Engagement Rings
August 1st, 2020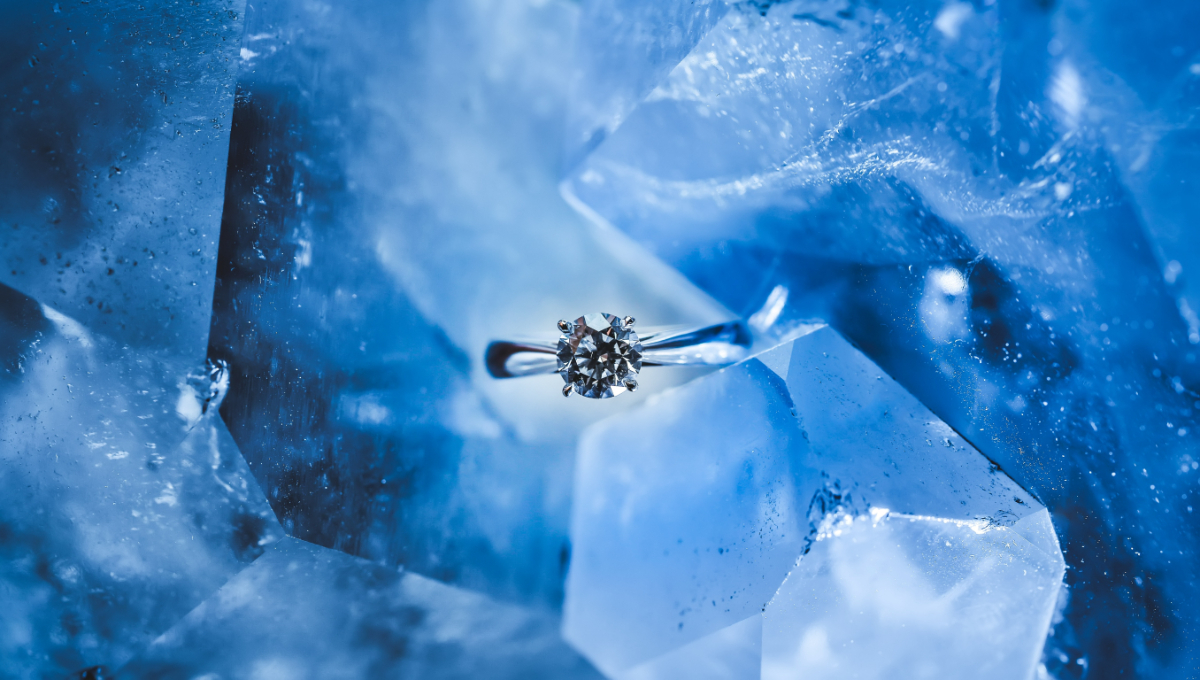 A classic engagement ring is always a safe bet, but a trendier style can also be a romantic sign of the times. Round-cut diamonds are still the most popular, but fancy shapes (technically anything other than round brilliant-cut stones) have been making major waves in the bridal realm for several years now.
The shape you select for your engagement ring diamond may seem less important than the shank or setting, but the shape of the diamond truly sets the tone for the ring as a whole. You want to pick an engagement ring, and diamond shape, that best complements your personal style.
Diamond Shapes to Complement Every Personality
Round-cut diamonds are the most quintessential shape for classic engagement rings. Seventy-five percent of all engagement rings feature round-cut diamonds. With 58 facets boasting serious sparkle, round shaped diamonds are the best choice for brides-to-be wanting a classic, timeless look.
The second most popular style is the princess-cut diamond shape. Princess-cut styles still offer lots of sparkly brilliance, with most having around 49 facets, but the modern square shape differentiates it from others, making it a stunning option for brides drawn to a more trendy, fun-loving personal style.
If you're really torn between a princess and a round-cut stone, consider the super popular cushion-cut shape: The pillow-cut diamond offers maximum brilliance with an enduring sophistication. It's common to see cushion-cut stones with old-mine facet patterns (the precursor to today's brilliant cut technique that was popular in the Victorian and Edwardian eras), making this option that much more special.
The cushion-cut isn't quite as severe as the squared-off princess, but it's more unique than the classic round. Cushion shaped diamonds blend past and present, tradition and modern styles for a look that's elegant, feminine, fresh, yet timeless.
A diamond shape that's increasingly versatile is the oval. This stunning chameleon can look decidedly modern or legitimately vintage depending on the setting and band. Great for those who covet the classic lines of round-shaped diamonds but want something more unique and creative, oval-cut diamonds offer a daring array of options to create something truly one-of-a-kind.
Oval shaped silhouettes are becoming quite popular on wedding bands as well. Tacori and Kirk Kara both incorporate oval silhouettes into several wedding bands for an utterly romantic, vintage feel.
For a superbly sophisticated look, emerald-cut diamonds always deliver. Offering a striking aesthetic, emerald-cut stones exude effortless style and sophistication. Their long lines and dramatic flashes of light ensure an elegant radiance and sparkle more demure than the whimsical sparkle of brilliant-cut diamonds.
Discover More Diamond Shapes at The Wedding Ring Shop
The best part about shopping for engagement rings today is no matter which diamond shape you decide to get, there are wonderous ways to make even the most traditional shape feel fresh and exciting all over again. Specializing in engagement, wedding, and anniversary jewelry, The Wedding Ring Shop has been serving Honolulu, HI since 1987. Come explore all we have to offer in our expansive jewelry store. We carry a diverse collection of luxury bridal jewelry designers with loads of gorgeous options for any personal style and price point.