Tips on How to Elegantly Layer Multiple Necklaces
January 15th, 2022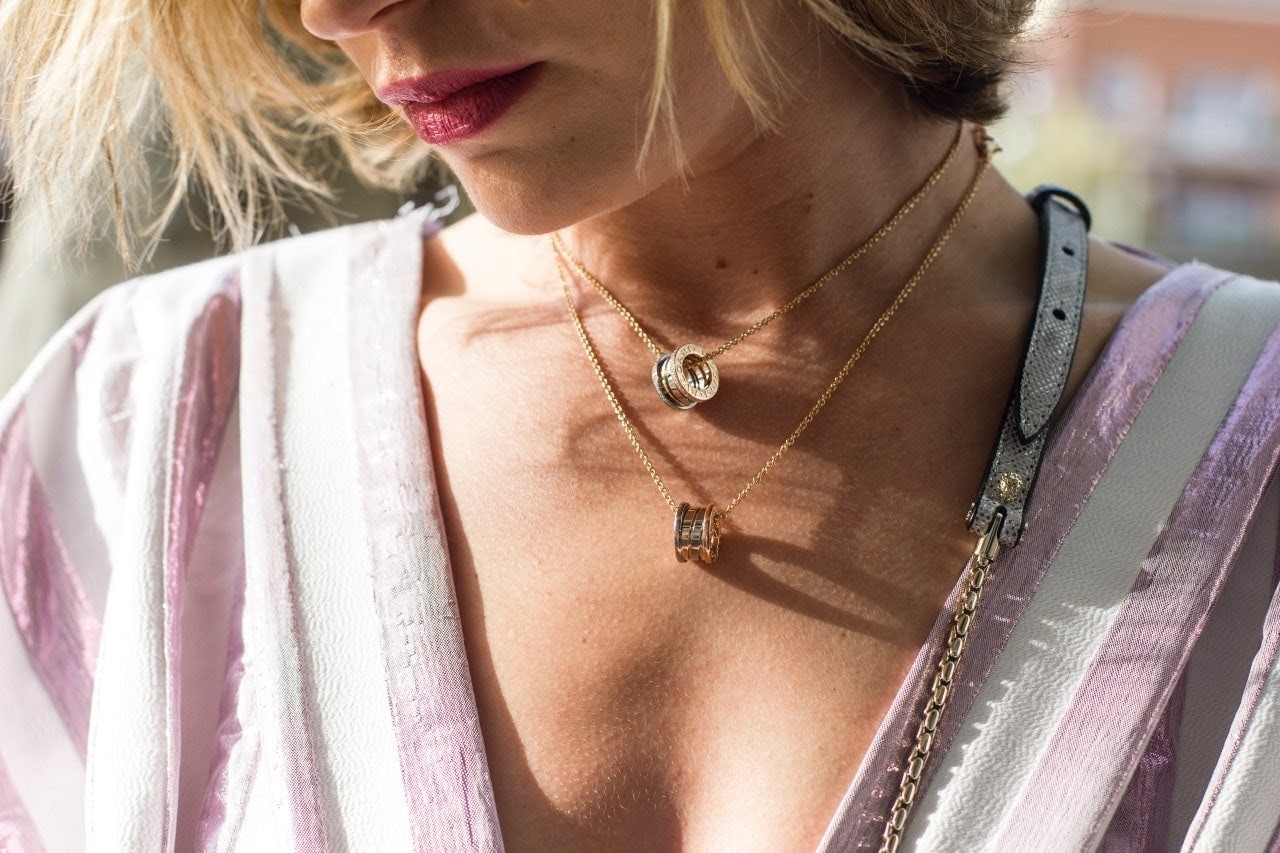 Layering necklaces is an excellent way to add luster to every look. They give off a regal appeal of modern elegance when done correctly. The key is to select pieces that complement each other without overburdening the collarbone. You don't want the ensemble to come off too clunky. The goal is to exude effortless radiance. We've put together some tips to help you achieve this glamorous style.
Choose Your Focal Piece
The focal point is the main attraction of your layered look. This could be a favorite piece, a charm that means something special, or a pendant that you keep close to the heart. Working from this point, you can add pieces to complement its radiance and make it pop.
Consider Combinations
Combining different styles and textures is what makes layering so remarkable. You can invent your own unique look, and when done correctly, it will come off as effortless and sophisticated. Mix thin chains with thick chains for an iconic two-layer chain look. Chains come in endless varieties, so consider mixing various styles like bead, cable, rope, Venetian, and so on.
Put a Stop to Tangles
Layers are a terrific method for revealing your signature style and unique personality, but tangles can be a real issue. To get rid of tangles, dangle the necklace from one side to free it of twists. The order you put on your layers is also a factor. Slender, smaller chains go first, and then the thicker pieces.
The larger pieces, like chunky chains, will help keep your layers in place. Mix metals and materials, as different chains are less likely to entwine. In general, it's easier to match thin chains with bold chains for less tangle.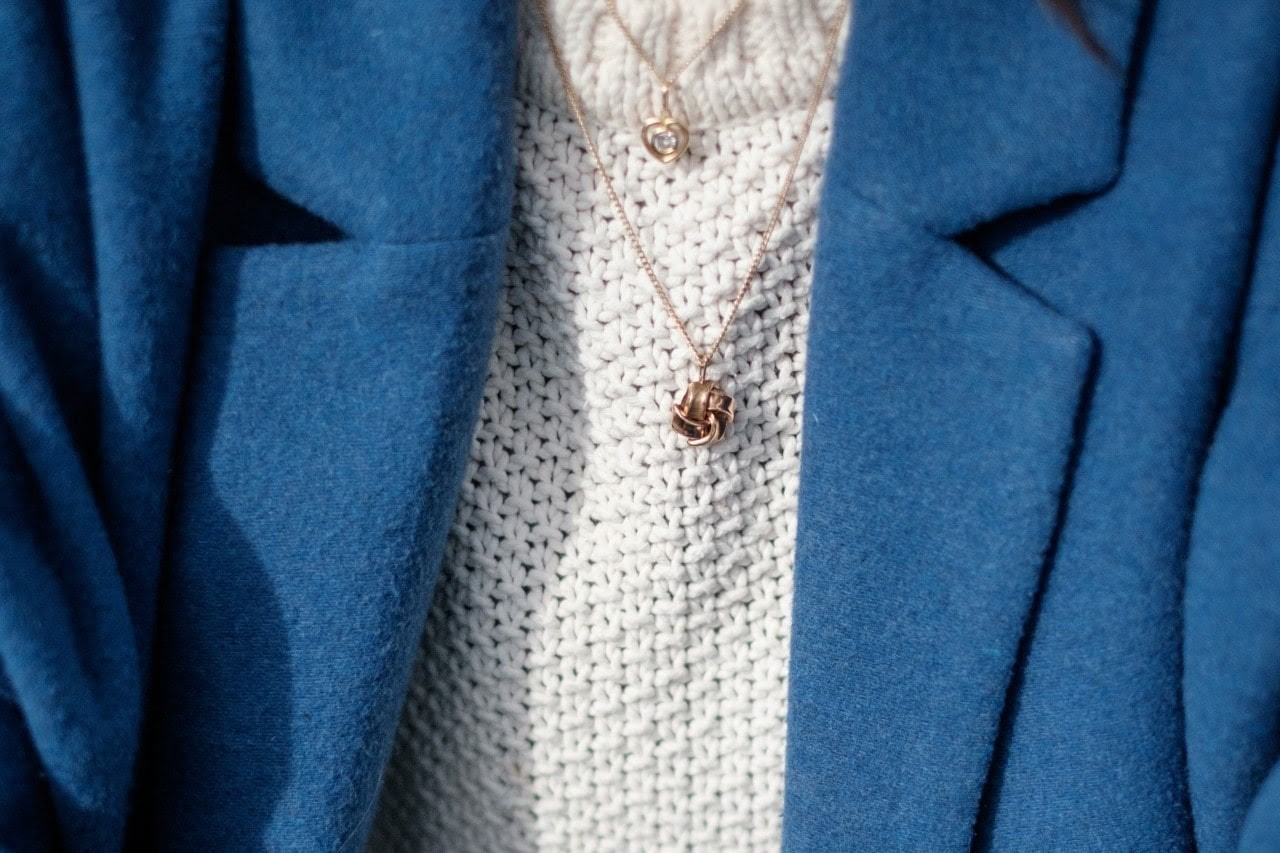 Keep In Mind Neckline
This is where attention to detail is critical. The cut of your top must complement the necklace layers. If you opt for a top with a high neckline like a crew neck, make sure it won't obscure those beautiful necklaces.
You want the pattern and colors of the outfit to compliment your layers. We recommended solid colors with a scoop neck or a v-neck for a look of modern elegance.
Ideal Gradations
Find out the combination of lengths and layers that suit you best. You want the gradations to appear neat and put together. Aim to separate your layers by about 2 inches'. You can gauge from here whether you'd like them closer or farther apart. You can make them a little closer for specific styles, especially with chains like this Hearts On Fire Optima Station Necklace featuring 18k yellow gold.
Discover Elegant Necklaces and Fashion Accessories at The Wedding Ring Shop
Since 1987, The Wedding Ring Shop has been Honolulu's primary source for luxury items and accessories. We adhere to a timeless tradition of quality service, maintaining high levels of customer satisfaction in all we do. Our mission is to help you achieve a look of elegance and refinement. Visit our showroom in Honolulu, Hawaii. Make sure to contact us at 808-945-7766 for more information about our products and services.