Valentine's Day Gift Guide
January 31st, 2018
Valentine's Day is a day to show your significant other just how much you love her. But how do you find a gift that expresses exactly just how deep your love runs without going over your budget? You look for your gift at The Wedding Ring Shop!
Since 1987, we've been helping people find the perfect gifts that convey the messages words simply can't. We have diamond necklaces, bracelets, and earrings for Valentine's Day that will express the magnitude of your feelings without you having to say a single word.
Whether you've been married for decades or are recently engaged, The Wedding Ring Shop has the gift that will leave your special someone breathless. If you need financing for your purchase, we can provide you with a custom financing plan to make your dreams become reality.
Diamond Jewelry Gifts for Valentine's Day Under $3,000
If you want to buy a breathtaking gift but want to keep your bill under $3,000, we have a nice selection of beautiful pieces that will fit within your budget. Some of our most popular options in this price range include the following eye-catching pieces of jewelry: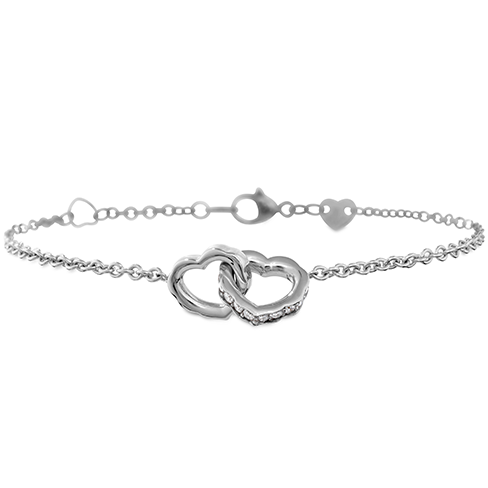 Hearts on Fire Lorelei Interlocking Diamond Heart Bracelet: Show your love that your hearts beat together with this bracelet. Both of the bracelet's interlocking hearts are adorned with diamonds that will sparkle just like her eyes will when she sees the Hearts on Fire Lorelei Interlocking Diamond Heart Bracelet for the first time — and every time after that. Perfect for a daytime look or as an accessory for a night on the town, this bracelet can be worn for any occasion.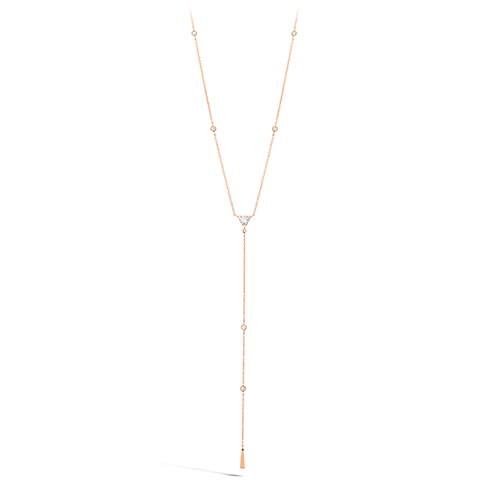 Hearts on Fire Triplicity Triangle Lariat Necklace: Whether she prefers a timeless, elegant look or likes to be on the cutting-edge of fashion, this necklace is a gift your sweetheart is sure to love. The world's most perfectly cut diamonds adorn the delicate chain that falls in the pattern of a modern triangle. While this necklace garners attention when it's worn alone, it's versatile enough to be layered with other pieces. No matter where she is headed or what the occasion is, the one you love can't go wrong when she puts this easy-to-wear necklace around her neck.
Fine Jewelry Gifts for Valentine's Day Under $2,000
If you're looking for fine jewelry and diamond necklaces for Valentine's Day that are under $2,000, we've got your covered. We have many high-quality gifts available in your price range, including: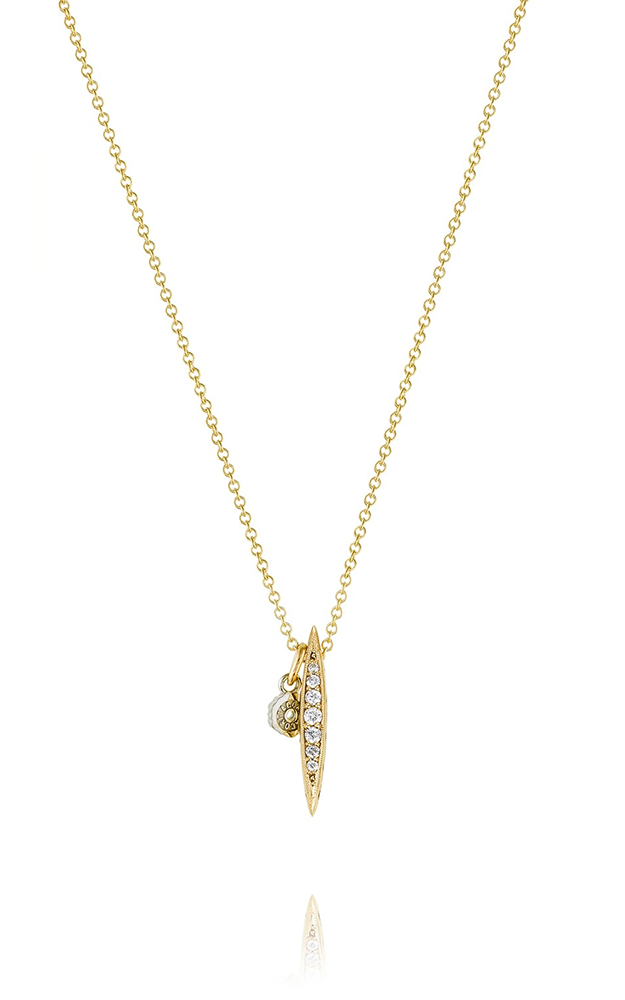 Tacori engagement ring brings her with a pair of Tacori Encore Stud Earrings. With a perfectly engineered halo setting we call the "Tacori Bloom" these earrings will sparkle as much as your love's eyes will dance when they open these gorgeous diamond studs. It won't take long for these attractive earrings to become her "go-to" pair of earrings whenever she wants to feel extra special.
Valentine's Day Gifts Under $1,000

Some of our most sought-after diamond jewelry, bracelets, and necklaces for Valentine's day are under $1,000, which makes them fit into just about every budget. If you're looking to spend less than $1,000 on a holiday gift this year, some of the pieces that may appeal to you include:
Tacori Promise Bracelet: Do you want to hold the key to your loved one's heart? You can by giving her a Tacori Promise Bracelet. Once this delicate bracelet is locked, only the person holding the key can unlock the promise the bracelet will forever represent. A connection chain links the two parts that make up this symbolic bracelet, reminding her that the two of you will always be connected by the love you share and the promises you make. The is also available in 18K yellow or rose gold.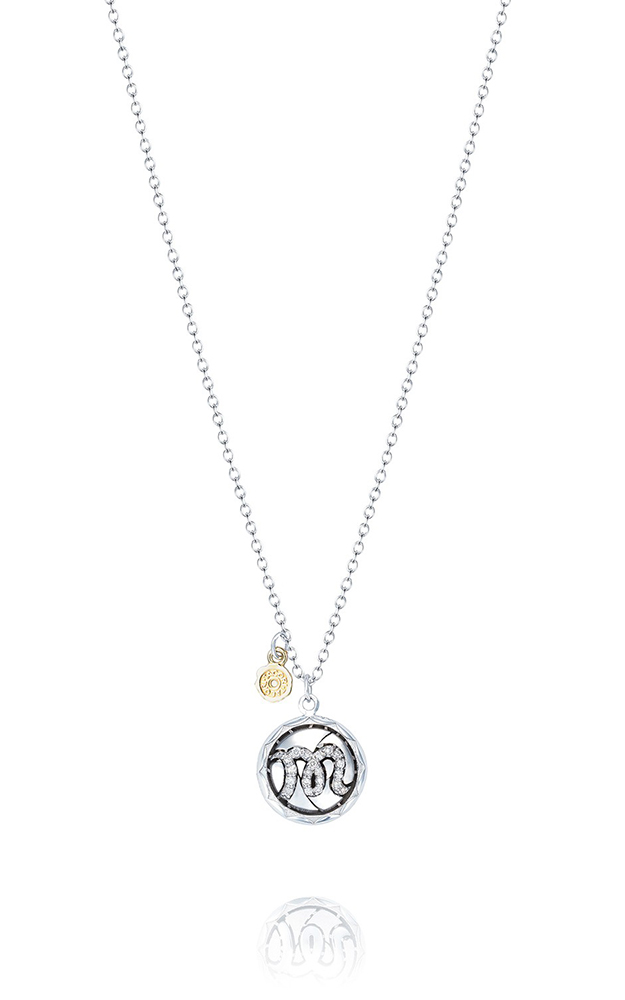 Tacori Love Letters Pendant: Your sweetheart will know you were thinking only about her when you give a Tacori Love Letters Pendant. This breathtaking pendant will show off your loved one's very own initial. What better way is there to demonstrate your love by giving a personalized gift that's delivered straight from your heart directly to hers?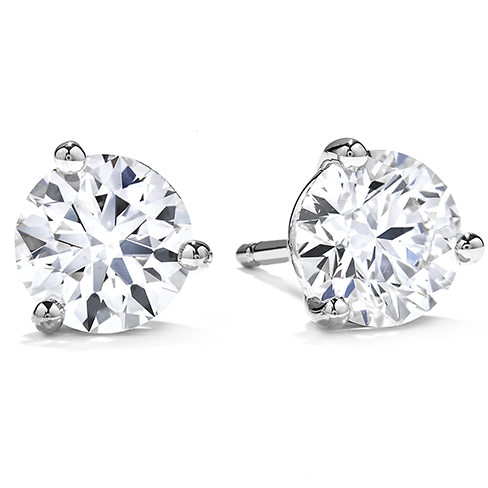 Hearts on Fire 3-Prong Stud Earrings: Do you want to give your special someone something they'll be excited to wear every day? Make an appointment to see our Hearts on Fire 3-Prong Stud Earrings. These wardrobe staples are the perfect complement to any look. Better yet, she will think of you every time they wear these delightful earrings.
It doesn't matter to us what your budget is. What does matter to us is helping you find the perfect Valentine's Day gift for the one you love. The Wedding Ring Shop is where lasting memories begin. Create a memory that will last a lifetime by scheduling a private showing.