What's Hot and What's Not? 2022 Fashion Jewelry Trends
December 20th, 2021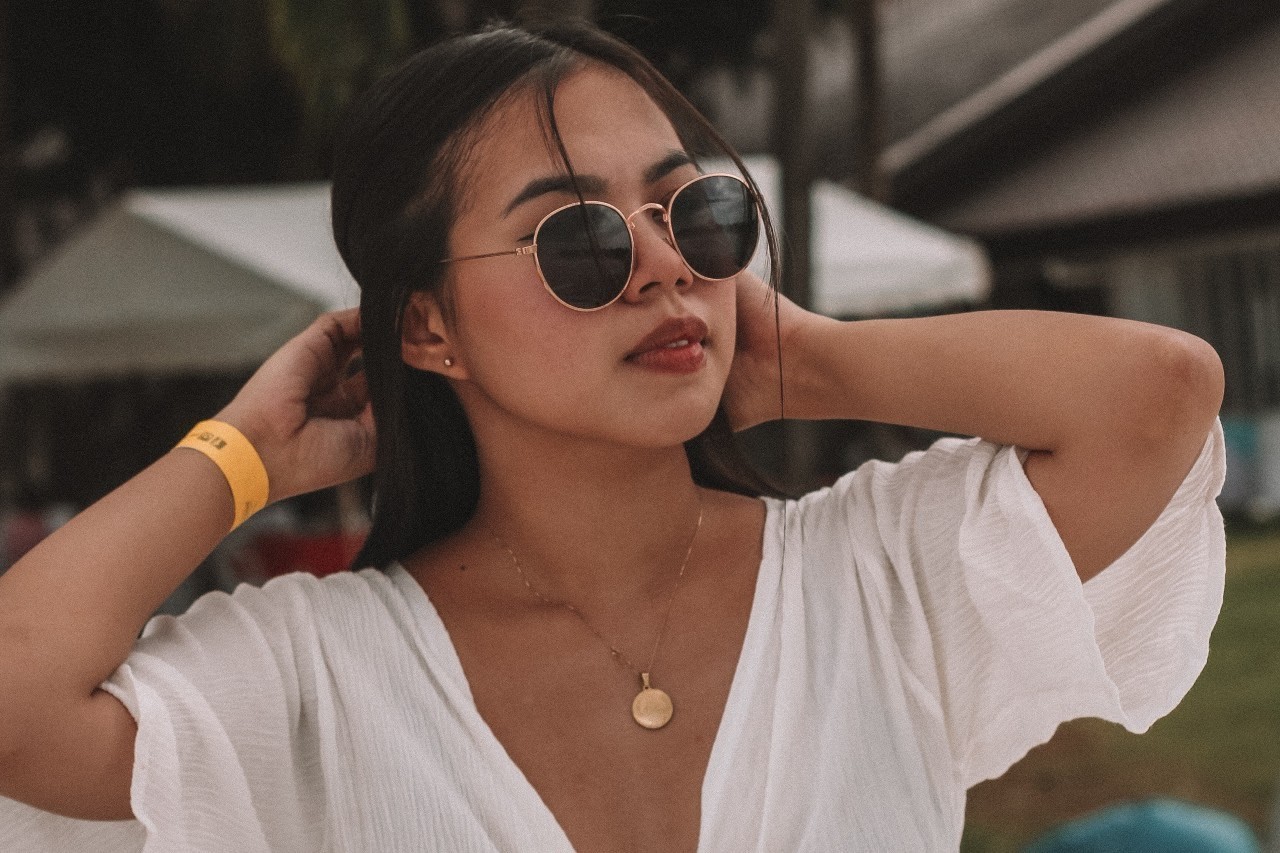 2022's fashion jewelry trends build off a year where athleisure and Zoomwear were the go-to styles for the stay-at-home fashionista. Whether you keep the ultra-casual look or go for something new, these top fashion jewelry trends will keep your outfit on point.
Make It You
Infuse an extra dash of yourself into your personal style with a pendant necklace that reflects your individuality. Think birthstone, monogram, or locket. There are a million ways to go with this fashion jewelry trend. Wear a single statement piece or layer several personalized necklaces of different lengths to create a curated look.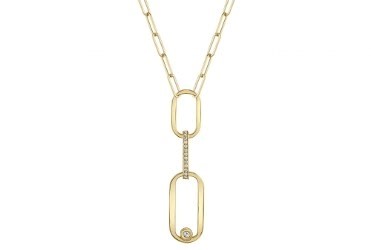 Super-Sized Chains
Chains are a stylish element found across all jewelry types and range from thin and dainty to big and chunky chains in various designs and patterns. In 2022, mega-thick chains provide a daring look when worn alone or paired with subtler chains. Shop for various chain color metals and even two-tone varieties.
Michael M's chain necklace is the epitome of the extra-wide and dramatic chain necklace. A set of three gold links, including two flat and shimmering and one pave connector hanging from a flat link chain, create a truly eye-catching look.
Chromatic and Dramatic
Color is big next year. Bright, vibrant, and rich colors in gemstones, metals, and other jewelry features provide a whimsical touch to any style. Stick with a single colorful gemstone or choose multi-colored pieces to create a kaleidoscopic effect.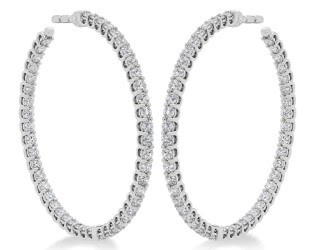 Hoop Dreams
Hoop earrings have been on trend for years and continue to be reinvented and brought back to life. Next year, we're expecting a rise in big hoop earrings featuring bold designs, bright colors, and radiant gemstones. For the girl who likes to be noticed, these earrings will be a hit.
These Hearts on Fire signature inside-out hoops feature a stunning row of bright white diamonds in alternating placements that create a dynamic sparkle. Wear these with a chunky knit sweater or your basic white tee. It's perfect for your everyday casual attire.
Au Naturale Style
We're predicting a rise in natural elements in jewelry such as earthy tones and natural materials such as pearls and shells. No matter what your style, these organic pieces can ground your outfit while providing a subtle and natural look.
Shop Trending Fashion Jewelry at The Wedding Ring Shop
Get fashion jewelry that fits your personal style at The Wedding Ring Shop. Visit our showroom in Honolulu, Hawaii for a seamless shopping experience from the moment you walk in to the moment you leave. Our jewelry professionals are here to make your shopping a breeze and answer all of your jewelry-related questions. Call our showroom at (808) 945-7766.