Jewelry Stores in Honolulu, Hawaii Honolulu's Local Jewelry Store

Since 1987, The Wedding Ring Shop in Honolulu has been thrilled to be the gemstone in the crown that is Hawaii. Our mission, rooted in our motto "Hawaii's Most Beautiful Diamonds," shines as brightly as our finest selections. We've always been driven by an unyielding passion for beauty and artistry, striving to reflect the enchanting allure of our island home in every piece of jewelry we offer.
We've been lucky to find this passion echoed back to us by the vibrant community of Honolulu, and it's a privilege to serve them, along with the surrounding areas. This connection with our customers and our land is at the heart of our service. We proudly consider ourselves not just a local jewelry store but an integral part of local traditions, accompanying generations through their milestones.
For us, it's about more than just selling rings—it's about creating lasting relationships and commemorating love stories with Hawaii's most beautiful diamonds. From carefully selecting each diamond to the artful crafting of each setting, we are committed to transforming dreams into reality. Our history serves as a testament to this commitment, and we look forward to continuing this legacy as Honolulu's best in the many years to come.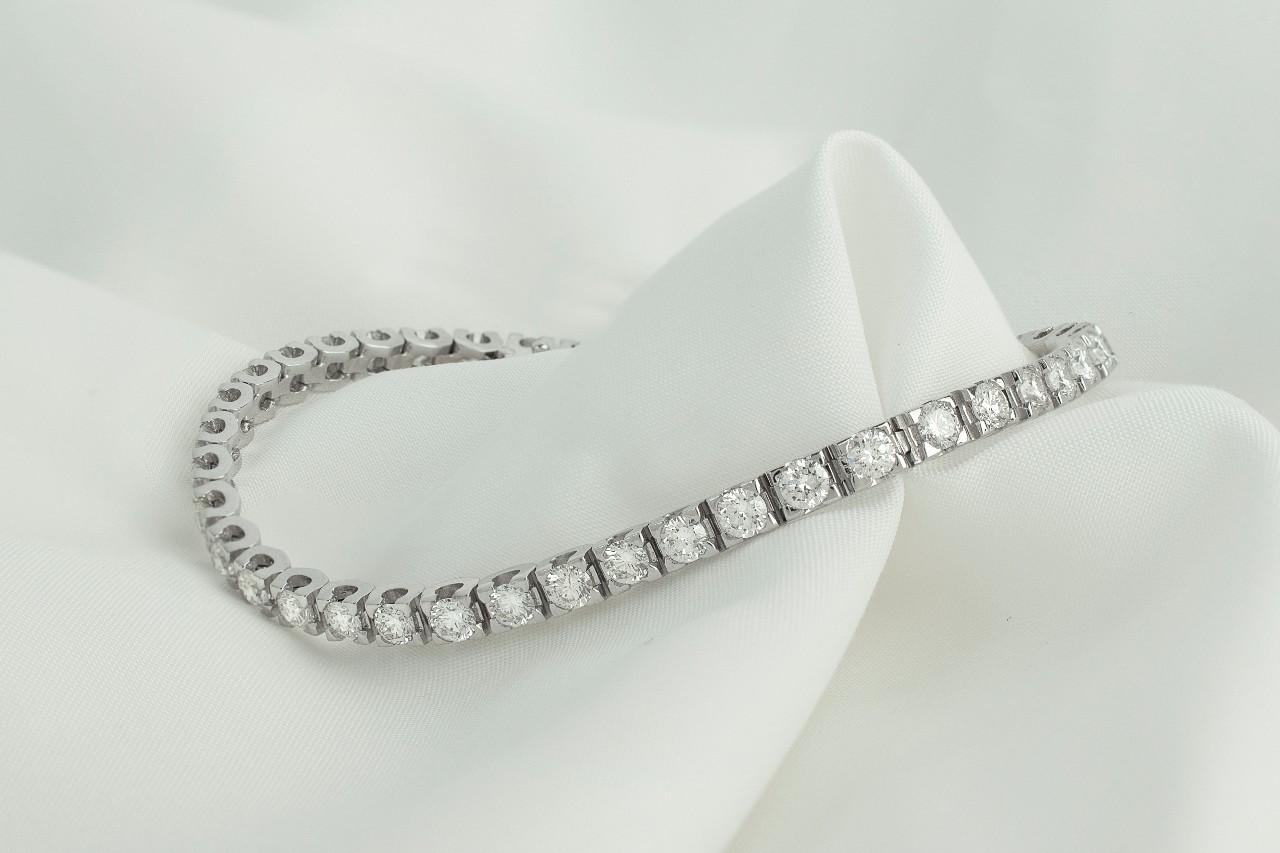 Hawaii's Best Jewelry Selection

In our pursuit of excellence at The Wedding Ring Shop in Honolulu, and the title of Hawaii's best local jewelry store, we offer world-renowned jewelry brands that meet our incredibly high standards. We curate our inventory with precision, ensuring that each piece, whether fashion or bridal jewelry, is more than just an accessory—it's a reflection of individual style and a symbol of lasting commitment. 
We display only brands that constitute our exceptional standards for fashion jewelry. Each Gabriel & Co. piece strikes the perfect balance between timeless aesthetics and modern design. Hearts On Fire is celebrated for its superior craftsmanship, producing "The World's Most Perfectly Cut Diamond." Tacori and Michael M, meanwhile, bring their unique blends of heritage and innovation, offering stunning pieces that make a distinctive style statement.
Recognizing the symbolic significance of engagement rings and wedding bands, we emphasize quality and longevity in our bridal jewelry selection. The esteemed designer brands we feature, each reflect the eternal love these rings symbolize. 
A.JAFFE's rings, with over a century of tradition behind them, epitomize elegance and intricacy. CrownRing's creations are timeless, encapsulating the enduring commitment each ring represents. Noam Carver, an acclaimed designer, brings a unique perspective to classic and contemporary designs, each piece meticulously crafted to symbolize the unique bond between a couple. , At The Wedding Ring Shop, we're proud to be a part of your journey, offering these exceptional brands that uphold our shared dedication to quality, beauty, and everlasting elegance.
We're more than confident that our carefully curated inventory of bridal and fashion jewelry will satisfy even the most discerning of customers. Representative of our commitment to excellence, each piece in our showroom is crafted of the finest materials and exhibiting incredible artistry. Our local jewelry store is one in which our customers can always find a piece to suit their budget, lifestyle, aesthetic preferences, and personality.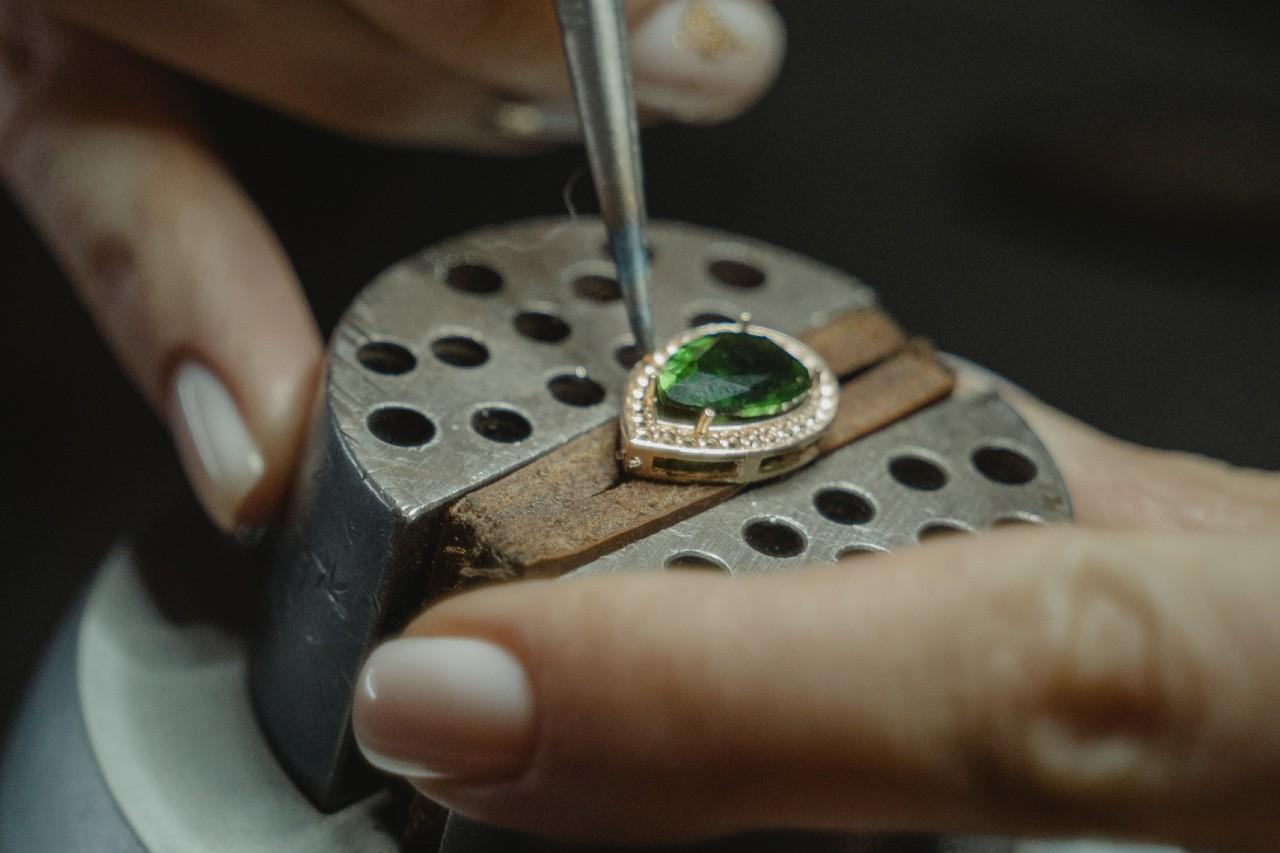 Local Professional Services

At The Wedding Ring Shop in Honolulu, we not only offer the finest jewelry collections but also provide professional services to ensure your precious pieces maintain their beauty and value. Our commitment to our customers extends beyond the point of sale, as we aim to create enduring relationships built on trust and exceptional service. Be sure to visit our finance section on our website, or ask about our financing options in person. We believe it is truly invaluable to have a local jewelry store one can trust to provide top-tier services. 
One of our vital services includes professional jewelry cleaning. Regardless of how careful you are, over time, jewelry can accumulate dirt and oils that dull its sparkle. Our expert team uses advanced methods and technologies to gently yet effectively remove this build-up, restoring your jewelry to its original lustrous glory.
Along with cleaning, we also offer comprehensive jewelry repair and restoration services. Whether it's resizing a ring, restringing a pearl necklace, or restoring a family heirloom, our skilled craftsmen handle each piece with care and precision. They employ a mix of traditional techniques and modern technology to maintain the integrity and beauty of your pieces.
Our customization services are another highlight. If you have a unique design in mind or wish to repurpose an old piece of jewelry, our expert jewelers are ready to help bring your vision to life. We can guide you through the process, from choosing the right gemstones and metals to finalizing the design, ensuring the final piece is uniquely yours.
Furthermore, our professional appraisal services provide a clear understanding of your jewelry's value. Be it for insurance purposes or personal knowledge, our certified appraisers assess your pieces accurately, considering all factors, including current market conditions.
Finally, for those looking to upgrade or trade-in their jewelry, we provide a seamless and fair process. We understand that tastes evolve over time, and we're committed to helping you maintain a collection that reflects your current style and preferences.
At The Wedding Ring Shop, we believe that professional jewelry services are as essential as the pieces themselves. Through our comprehensive offerings, we strive to ensure that your experience with us is as beautiful and enduring as the pieces you choose.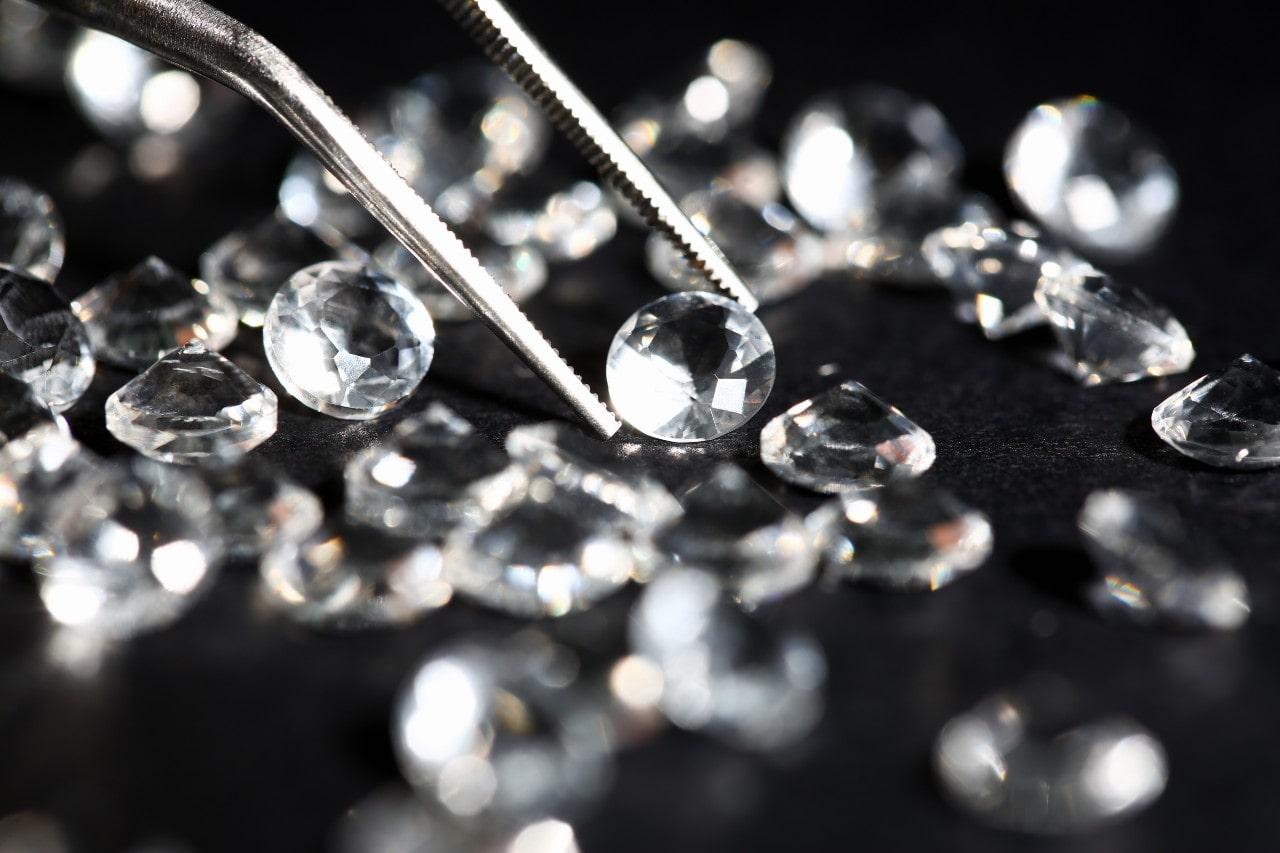 Hawaii's Most Beautiful Diamonds

The Wedding Ring Shop in Honolulu is more than just a jeweler. We're a beacon of luxury, symbolized by our carefully curated collection of diamonds and diamond jewelry. Upholding our motto, "Hawaii's Most Beautiful Diamonds," we are dedicated to sourcing the most stunning diamonds that meet our stringent quality standards. Each piece of our diamond jewelry carries with it a guarantee of unrivaled beauty, elegance, and quality, crafted to captivate and enchant.
We understand that choosing a diamond is a deeply personal experience. Therefore, we offer an extensive selection of loose diamonds, allowing you the freedom to handpick the one that speaks to your heart. Whether you're drawn to the timeless Round Brilliant, the romantic Heart, or the distinctive Marquise cut, our selection caters to diverse tastes and preferences. Each diamond is graded according to the four C's—Carat, Color, Clarity, and Cut—ensuring that no matter which one you choose, you're choosing exceptional quality.
The brilliance of our diamonds extends to our diamond jewelry as well. From diamond-studded earrings and pendants to mesmerizing diamond bracelets and rings, each piece is meticulously crafted, showcasing the stones' natural beauty. Our jewelry is not just a reflection of our artistic skill, but also an embodiment of our unwavering commitment to quality.
In line with our motto, we endeavor to offer the most beautiful diamonds in Hawaii, making us the area's most dependable local jewelry store. To achieve this, we source our diamonds responsibly, only partnering with suppliers who share our ethical standards. This conscientious approach ensures that not only do our diamonds shine brilliantly, but they also carry with them a sense of integrity and responsibility.
At The Wedding Ring Shop, we take immense pride in our diamonds. Each one is a testament to nature's wonder, carefully cut and polished to reveal its unique fire and brilliance. By offering you a wide range of loose diamonds and exquisitely crafted diamond jewelry, we strive to ensure that our motto, "Hawaii's Most Beautiful Diamonds," resonates in every sparkle and every shimmer of the diamonds you choose.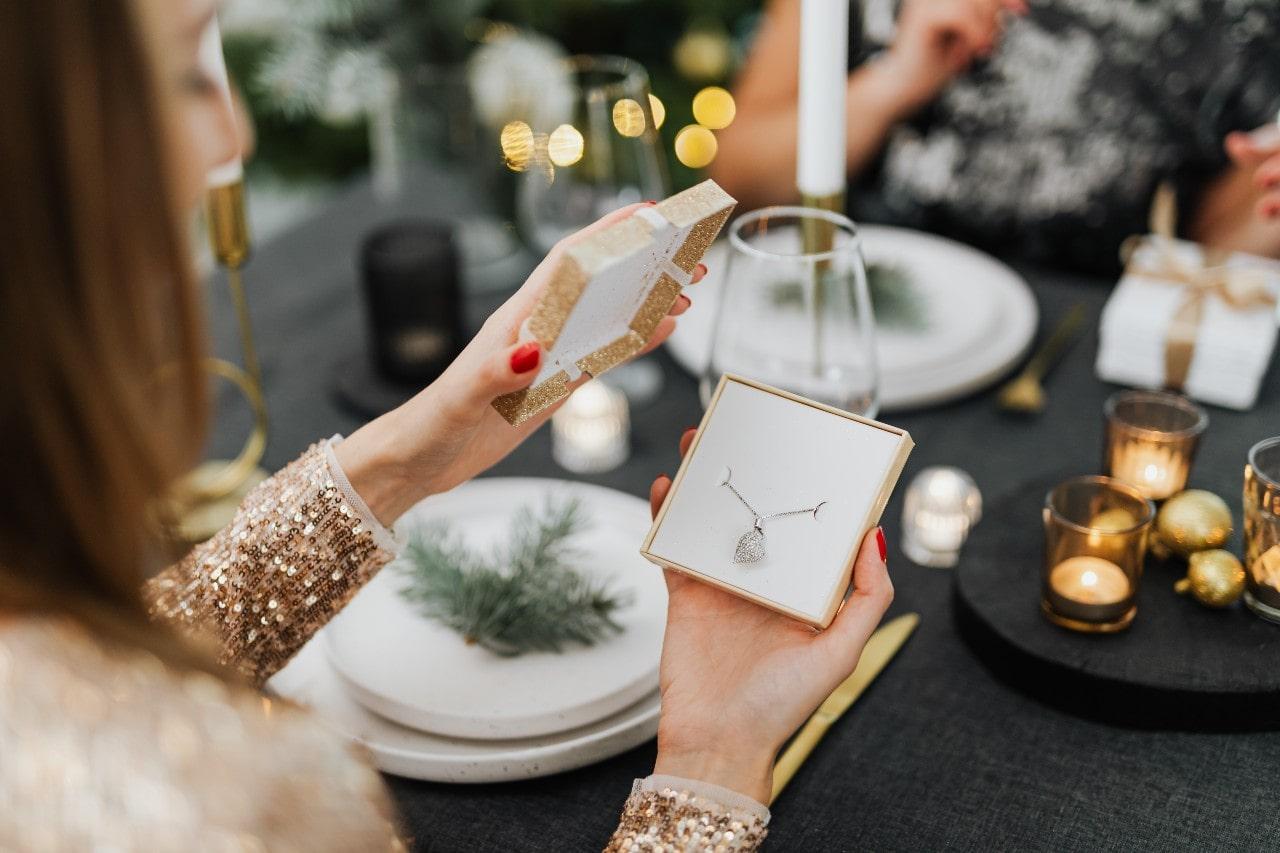 Experience The Wedding Ring Shop Difference in Honolulu

For an unparalleled jewelry shopping experience, we invite you to visit The Wedding Ring Shop, Honolulu's local treasure trove. With our dedication to excellence, high-quality pieces, and top-tier customer service, we assure you of a journey as memorable as the jewelry you choose. Our curated selection of stunningly beautiful pieces, crafted with utmost precision and care, stands as a testament to our unyielding standards and passion.
Our team of highly qualified professionals are not just salespeople; they are jewelry enthusiasts and experts who are eager to assist you in finding the perfect accessory for yourself or a loved one. They are well-versed in the intricacies of our collections and are ready to guide you through each piece's unique qualities and significance. We believe that jewelry shopping is more than just a transaction—it's an intimate process of finding a piece that echoes your style, story, and sentiments.
At The Wedding Ring Shop, every customer is unique, and we strive to provide personalized service that respects and acknowledges this uniqueness. We encourage you to schedule a visit for a one-on-one consultation with one of our team members. They'll take the time to understand your preferences, style, and budget, guiding you to make an informed decision that you'll cherish for a lifetime.
For those who prefer browsing from the comfort of their homes, our website showcases our extensive collections, with detailed information and stunning visuals for each piece as well as information about our company. Shopping for jewelry has never been easier or more convenient.
Remember, when you shop with us, you're not just purchasing a piece of jewelry, you're becoming part of a story—a story that began with our commitment to offering "Hawaii's Most Beautiful Diamonds" and continues with your journey of love, celebration, and timeless elegance. We look forward to welcoming you into our Honolulu jewelry store, where your dream piece awaits you.